Nano 5
Paint manufacturer branding: naming, identity, label design
Nano 5 is a new paint brand in GPL's portfolio. This is an inexpensive universal paint, which will come in handy if you want to paint your grandfather's favorite table or shabby fridge.
After winning the Red Dot Design Award and getting shortlisted at the European Design Award for the paint brand Mitka, the client approached us with the new task: the creation of a logo and a package design for new paint. As the deep-rooted conceptualist-post-modernists, we thought it would be difficult to surpass the idea of "paint's logo = bottle". We admitted that it was a worthy challenge. And, of course, we accepted it.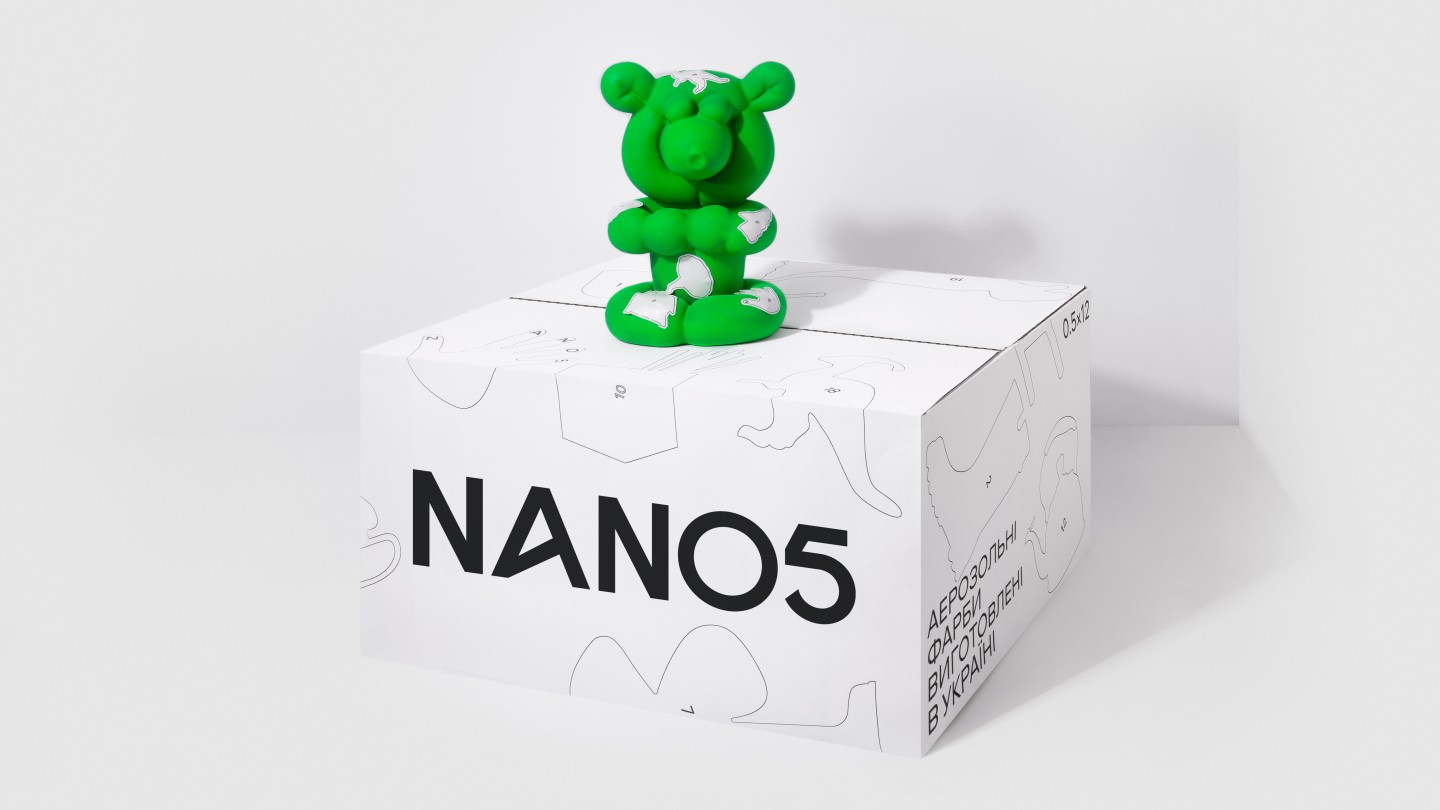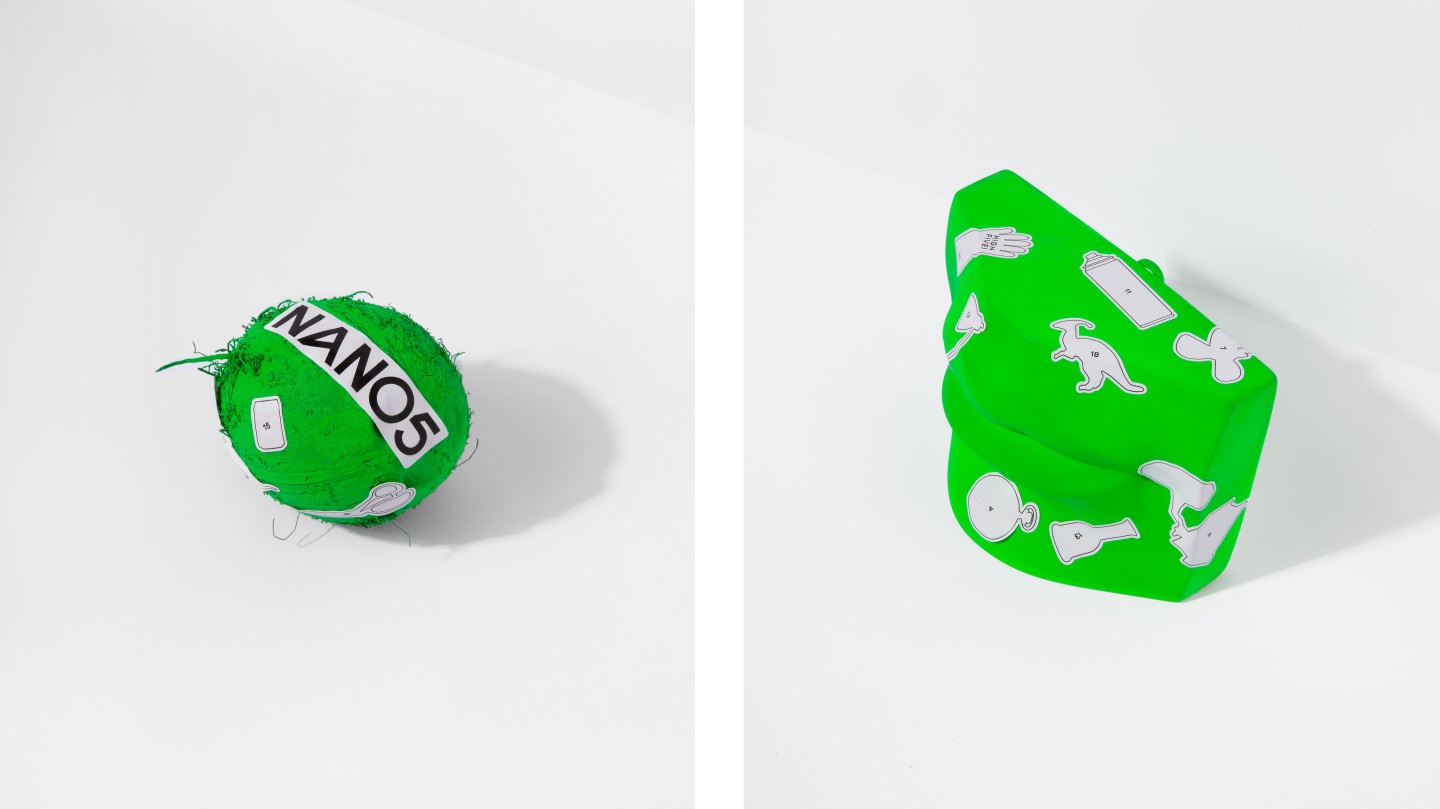 It is always difficult to compete with one's own successful decision. Thinking about the new design, we already realized that we need a simple and expressive idea, which does not need to be explained. We wanted the idea that was difficult to be overlooked. This time we decided to make the design of the can of paint... Without paint.
Instead of color, we decided to depict what you can paint with Nano 5: Sherlock's pipe, a T-Rex toy, or your favorite pair of Air Max. The whole can is a coloring book, which tells a visual story about how you add color into your life with Nano 5.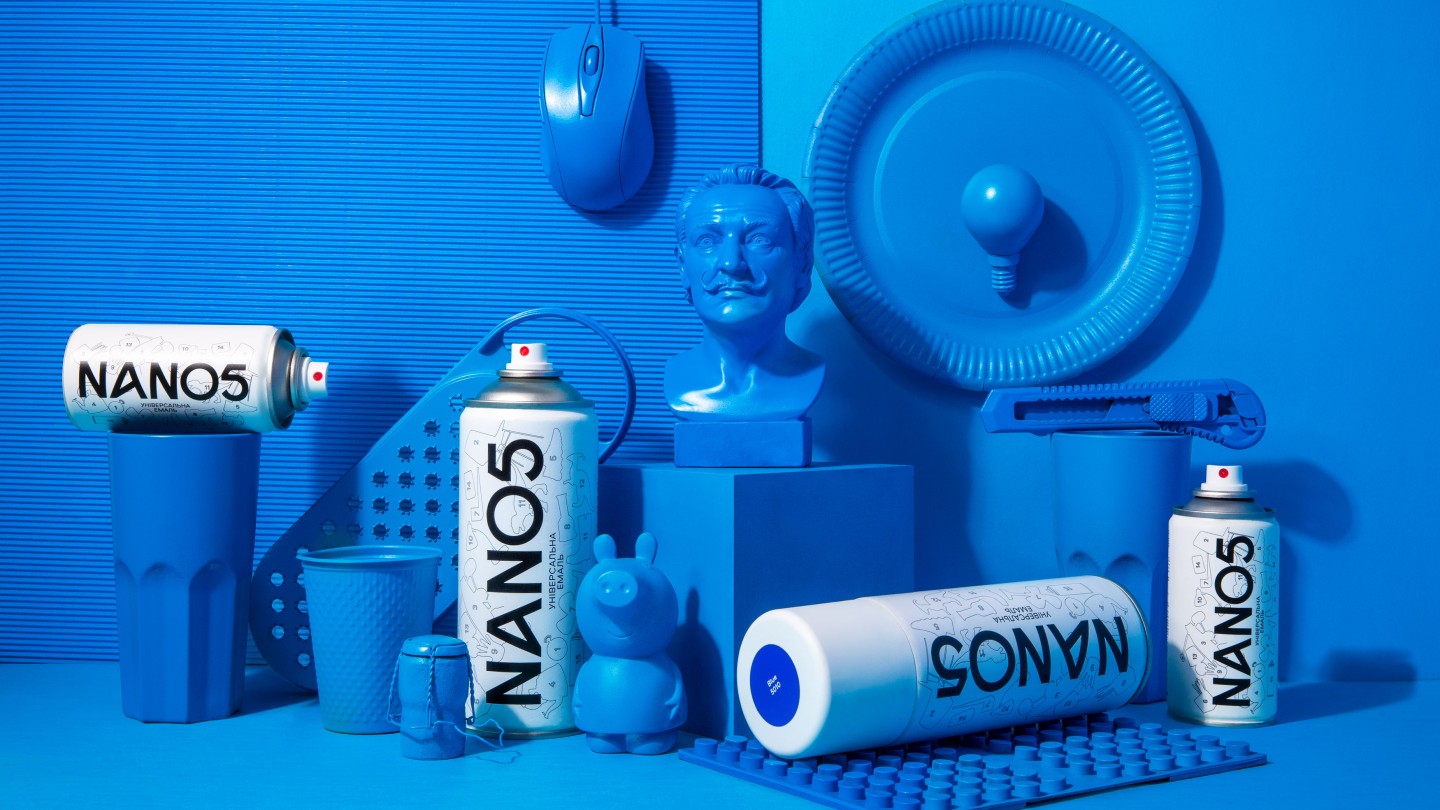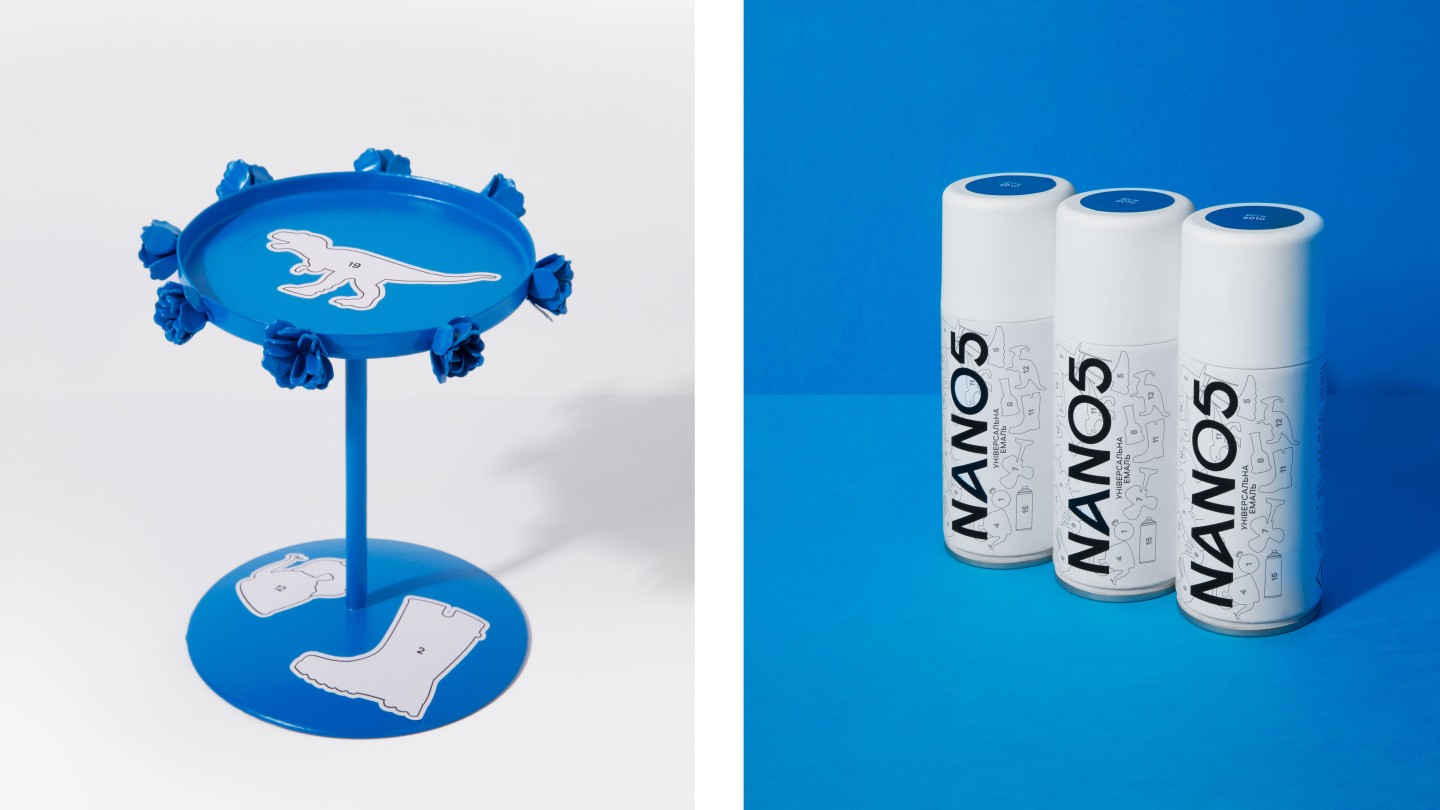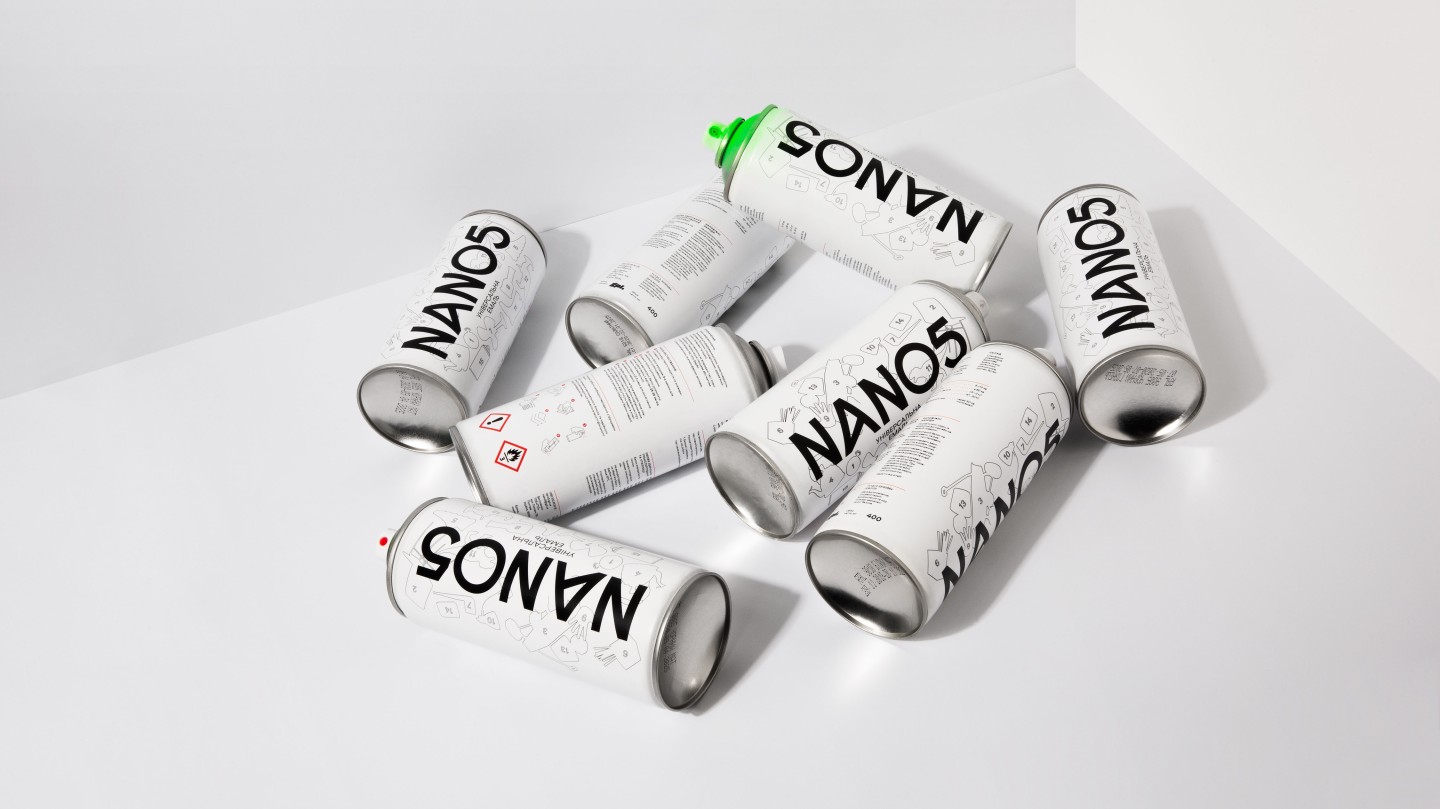 The great directors of silent films used to say that color kills the mystery, and in some ways, we agree with them. We also know that the lack of color looks very contrasting to the colorful competitors on the shelf (they are ALL colored). Our spray-can stands out on the shelf like a black sheep, and actually, it is a black sheep, and this is great.
We wanted to make the brand look more expressive, that's why we replaced some glyphs and chose chopped, technological font. Nano 5 stands out among the competitors and is easy to recognize. What else would you want from a can of paint?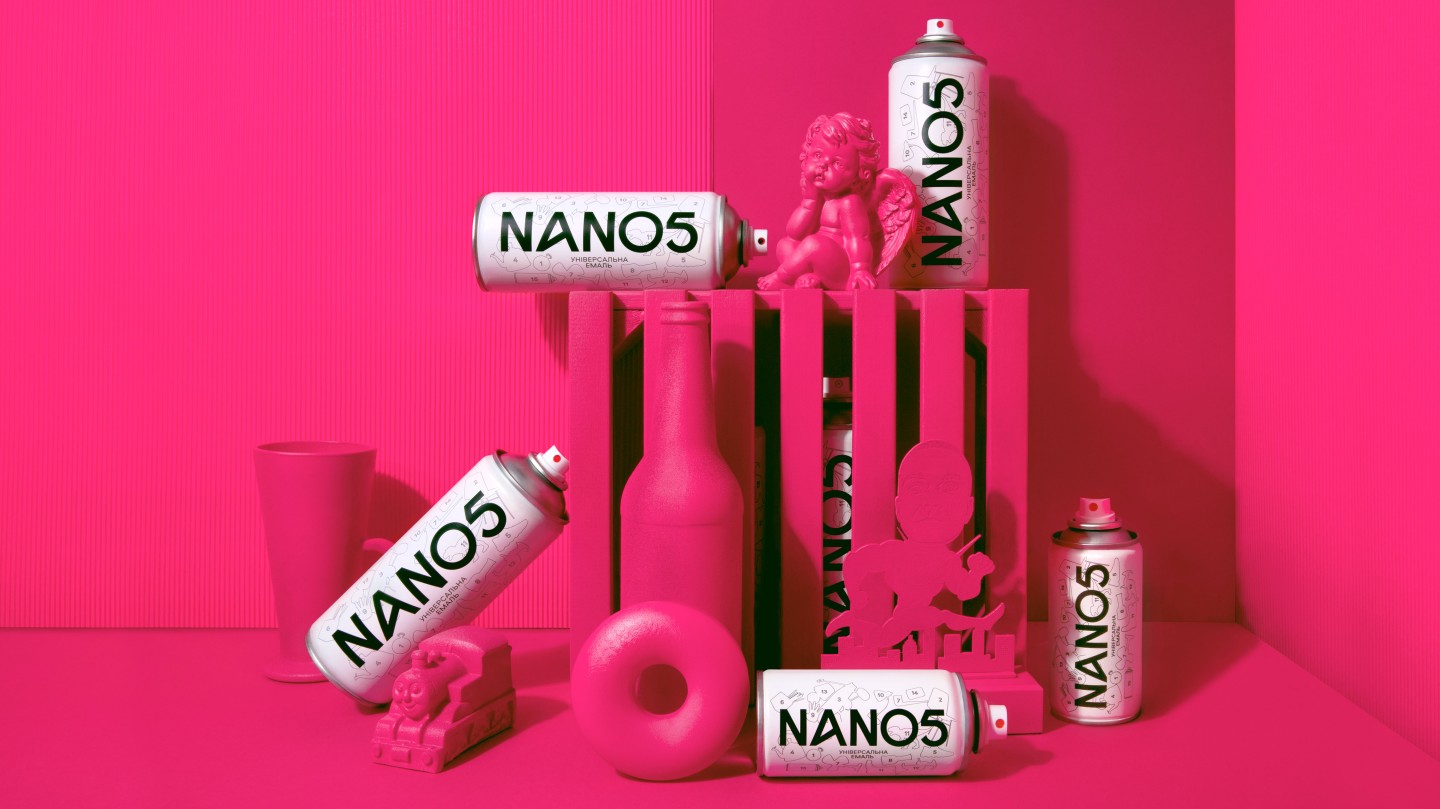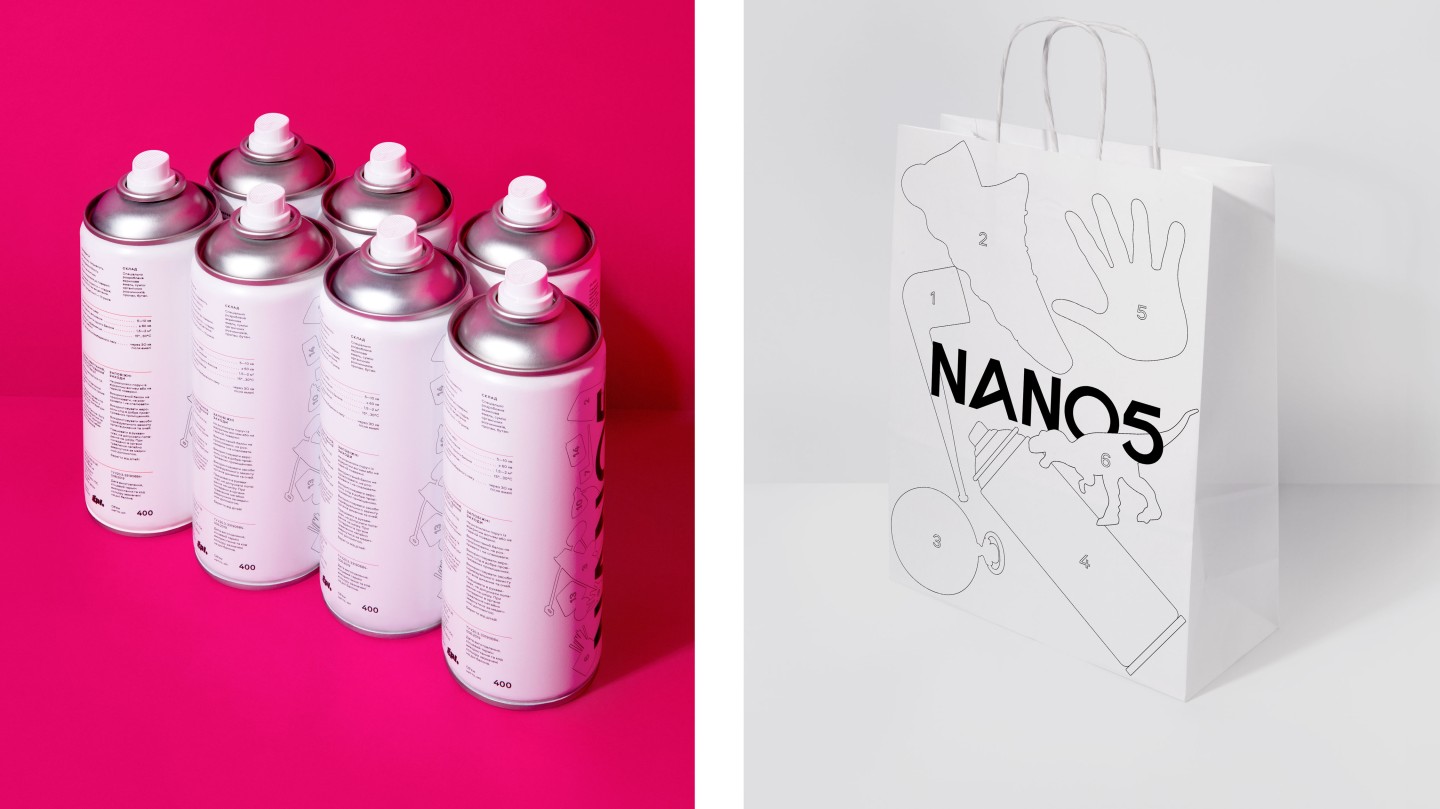 Thank you for participating in the project Stanislav Gulak, Vladislav Gulak and Tatyana Gerasimenko
Credits
Management: Alexandr Solonko, Gleb Petrov
Copywriting: Anton Solonko
Design direction: Vik Vatamaniuk
Senior designer: Veronika Syniavska