Delikat
Sausage that does not wait long: strategy, branding, creative
Delikat is a chain of supermarkets in Cherkasy and the Cherkasy region. Locals love and appreciate them for the quality of service, which is comparable to the capital city's stores.
Also, they produce their own sausage — a natural and delicious one. And Delikat decided to make their own brand for it, due to people's love.
So we've stuffed ourselves with Delikat's meat delices, rolled up our sleeves, and created a strategy, design, and advertising for the new brand.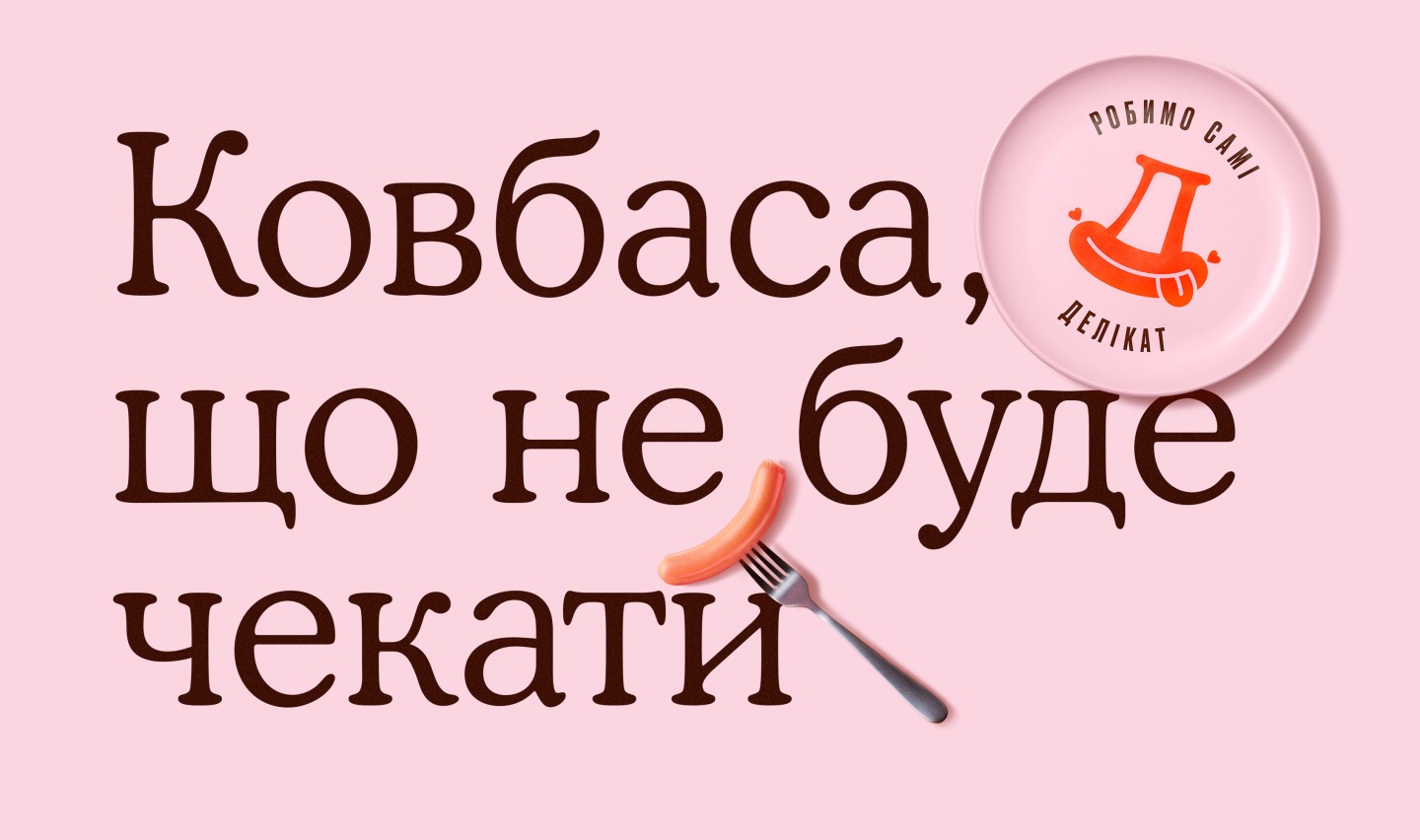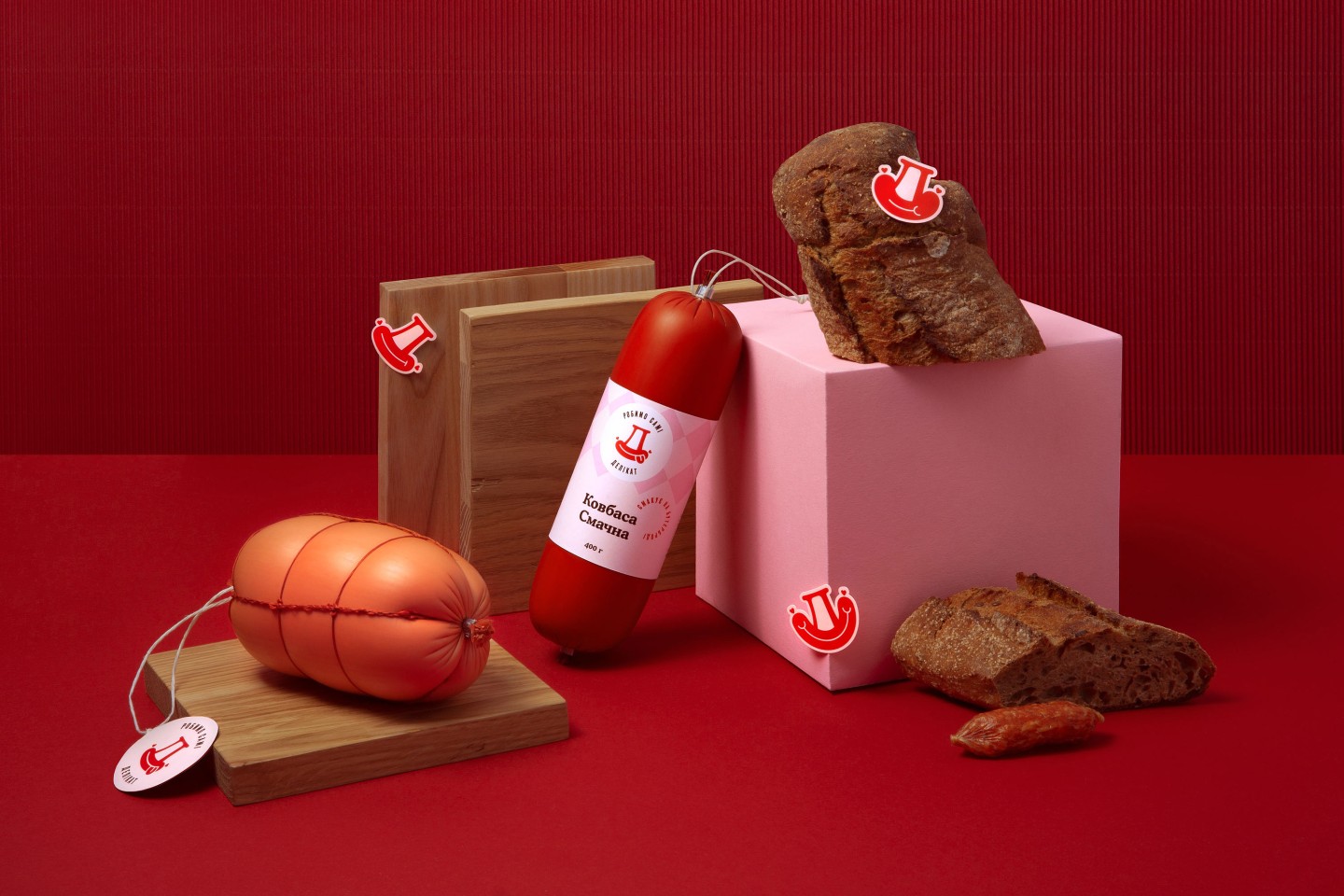 Cherkasy love sausage. While you're a kid, it tastes better than oatmeal. At uni, it's an excellent substitute for the first, second and third course. And once you start working, it's a quick way to snack.
But when you have kids of your own, you start thinking: is it okay to give them sausage? The days of Governmental food standards are long gone. And the fact that now you can put sausage in the fridge in the summer, and finish it on New Year's Eve, clearly says that there is little natural remained in sausages.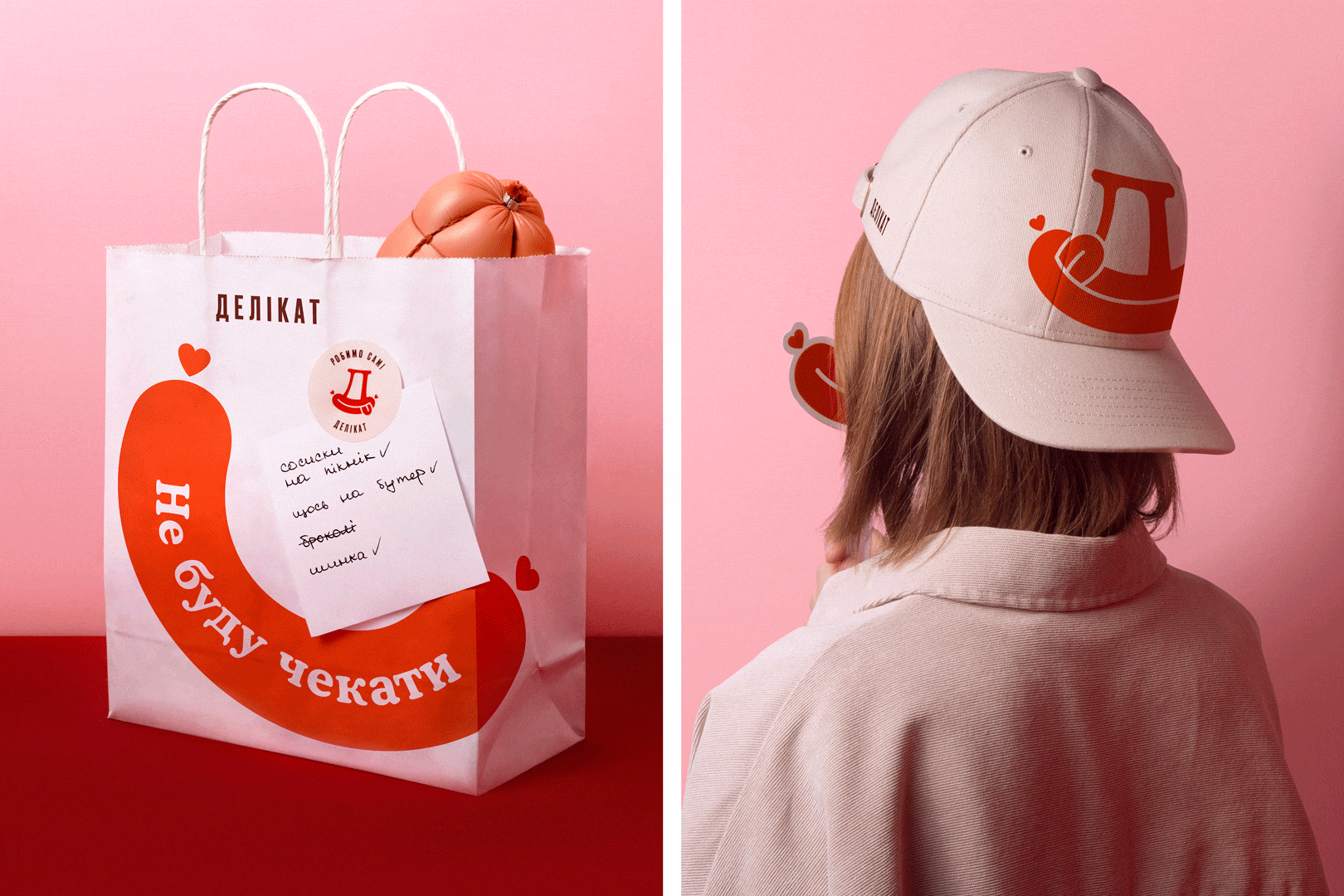 It is easy to check the naturalness of the sausage: just forget about it for a couple of weeks. Then, if the product is good it's covered with fuzzy mold and starts to smell like NOT sausage.
Short shelf life sounds like a drawback for an FMCG product. So we decided to turn it into a superpower.
We have defined the brand strategy as: "Natural things don't stay long". And we formulated a clear message: "Delikat is a sausage that does not wait long".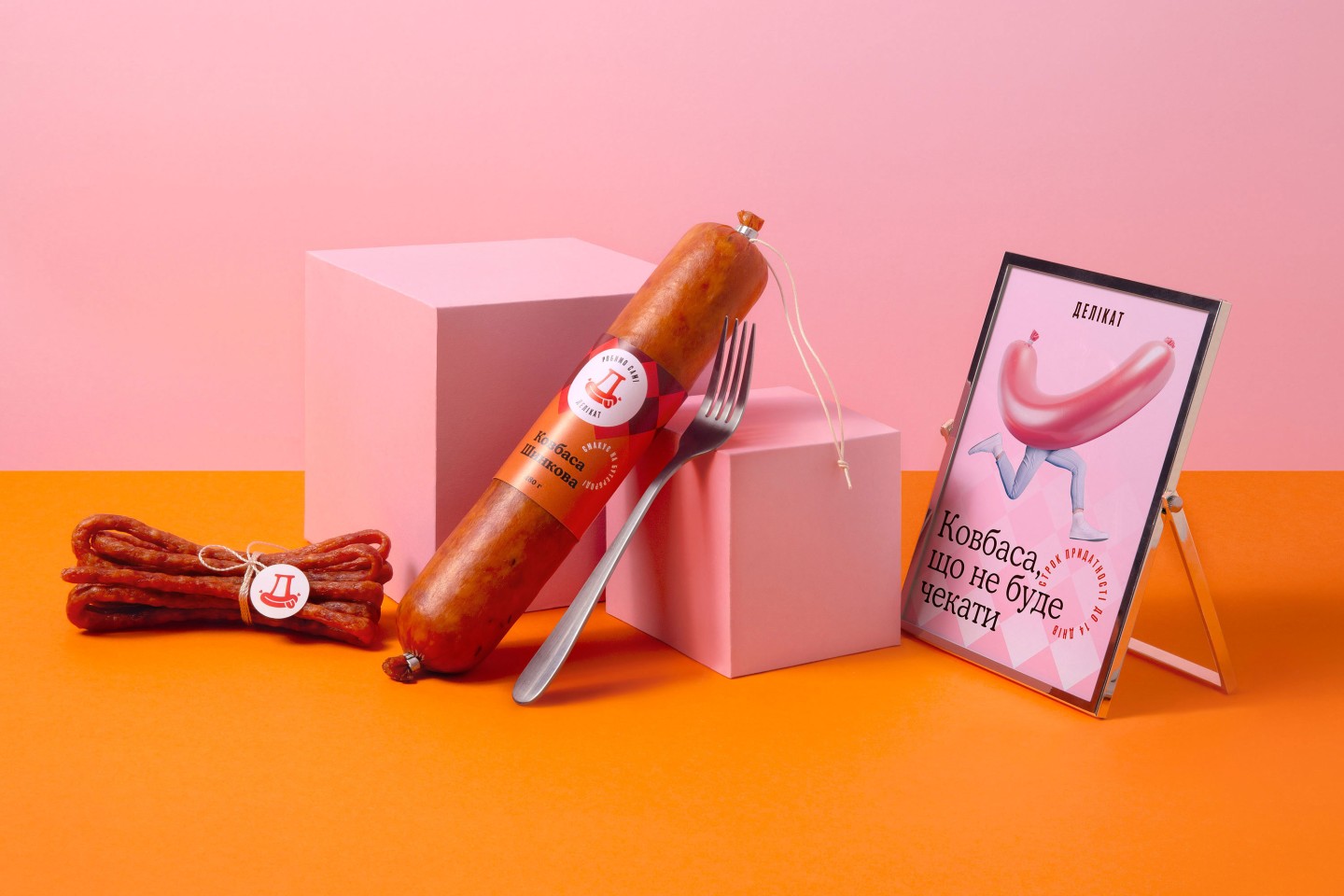 Delikat, as a regional producer, can't compete on budgets with national players. But it does have its own strengths: its own retail, people's trust, and inexpensive placement on local media.
We branded up the space around and inside the stores (cash registers, displays, carts, parking lots). We made up stories for local radio. We created visuals: on boards, on doors, on shelves.
And all this was gathered by a simple idea. Some things can wait (a guy before a date or hot water in the radiators). But our sausages won't wait long.
The identity for Delikat had to be friendly and tasty. We did not want to use complicated metaphors which are not immediately readable.
We did as we've previously decided: our logo is a charming character with a sausage smile, and the width of the smile is equal to the degree of pleasure :-)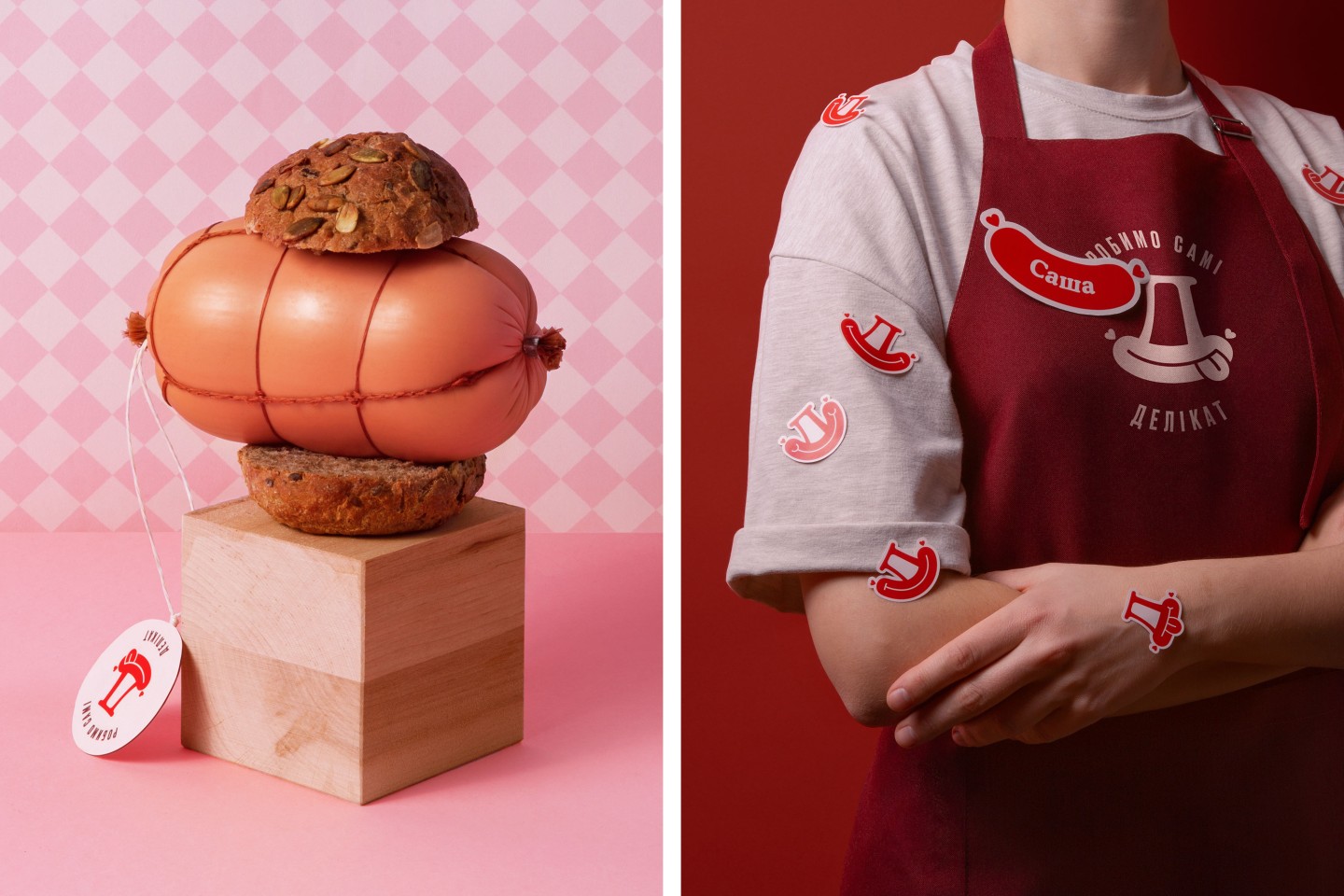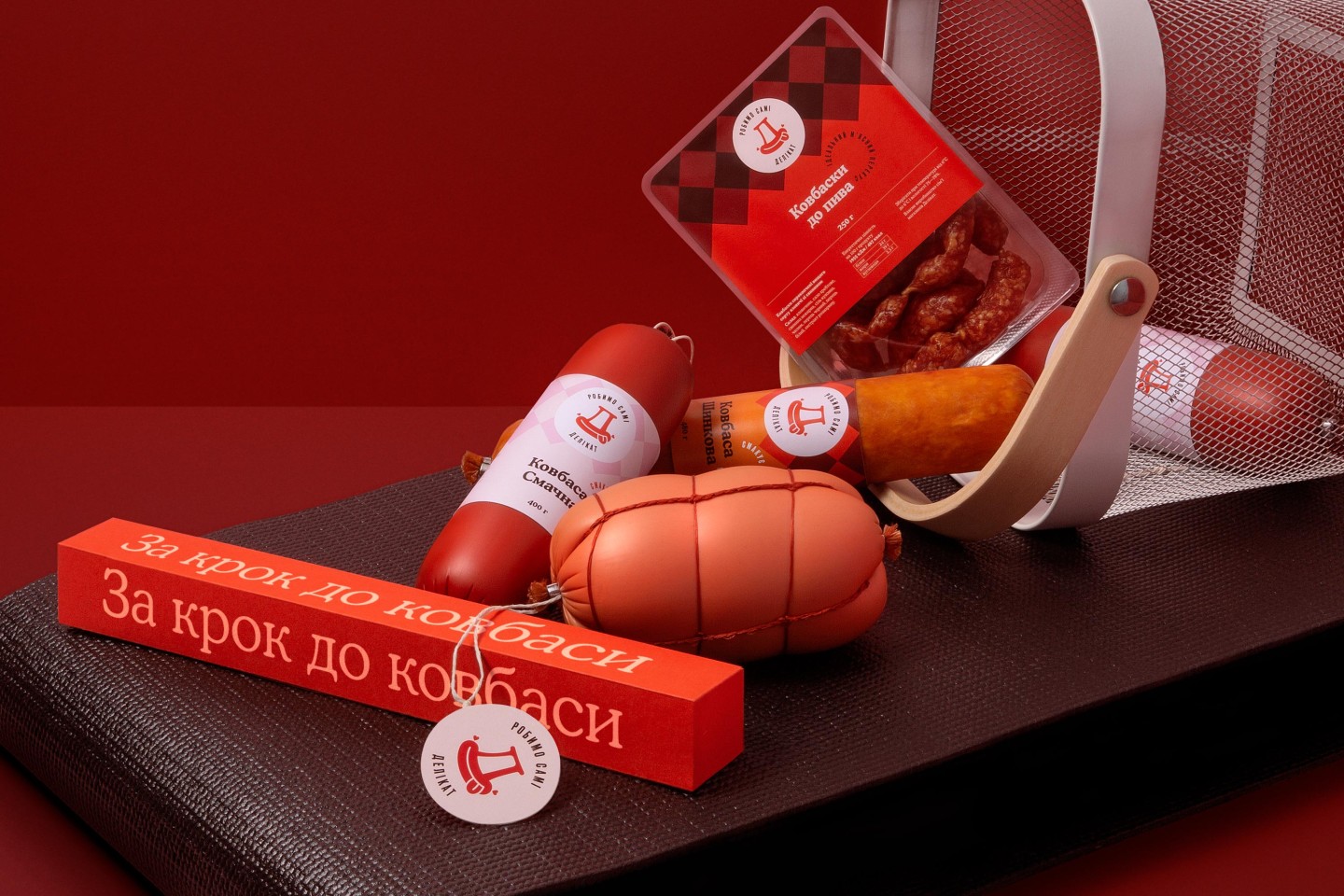 The logo looks cute and open, and most importantly, children love it. The smile-sausage was stylistically scaled into a set of illustrations and gained realistic textures.
Rhombus is a recognizable element of Delikat stores: it is used in the interior, navigation and brand identity. We decided to continue this tradition and used its sharp shape in contrast to the rounded lines of the logo and fonts.
In addition to the brown color often used in Delikat stores, we picked up a palette of sausage colors, from beige in poultry meat to pink in pastrami.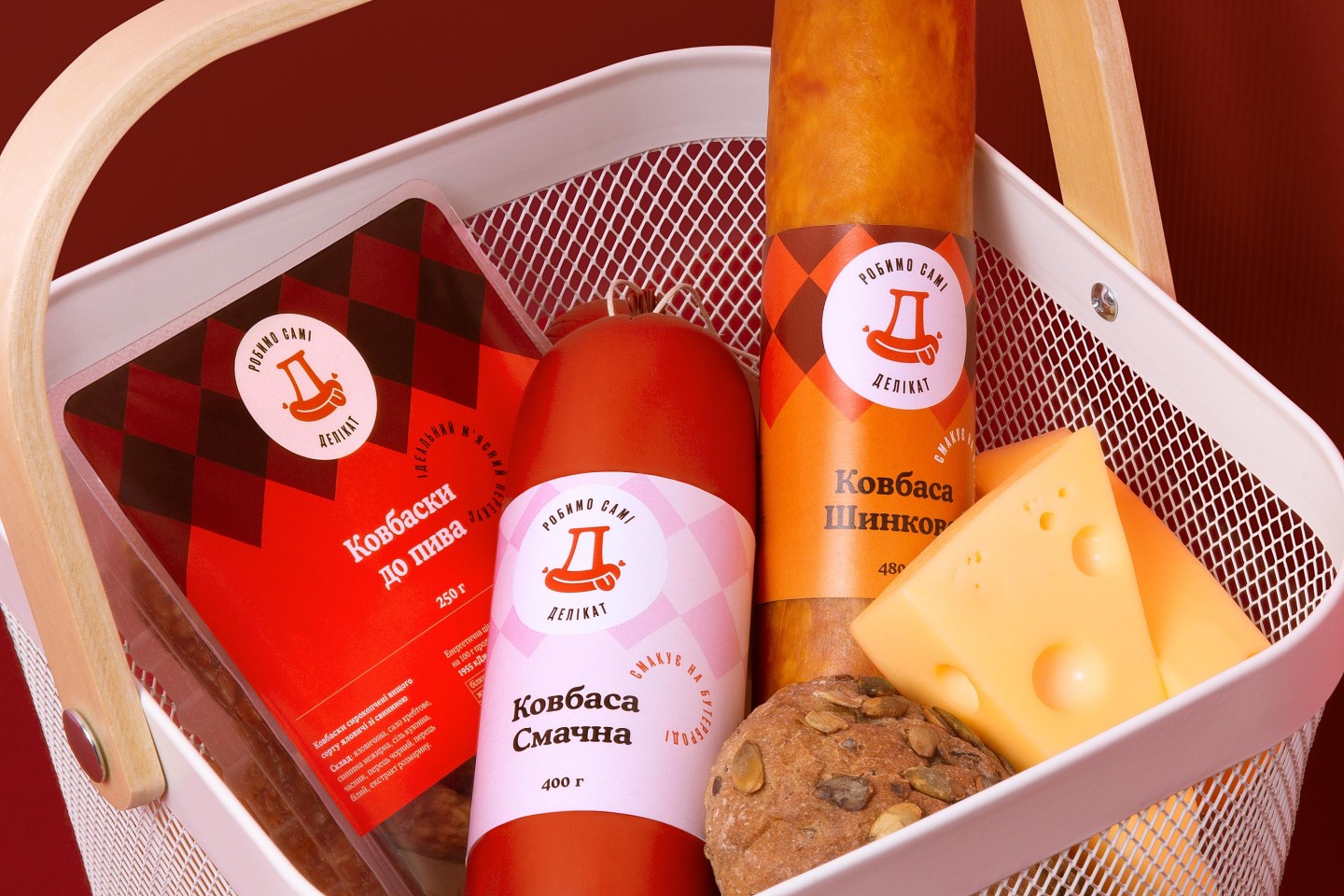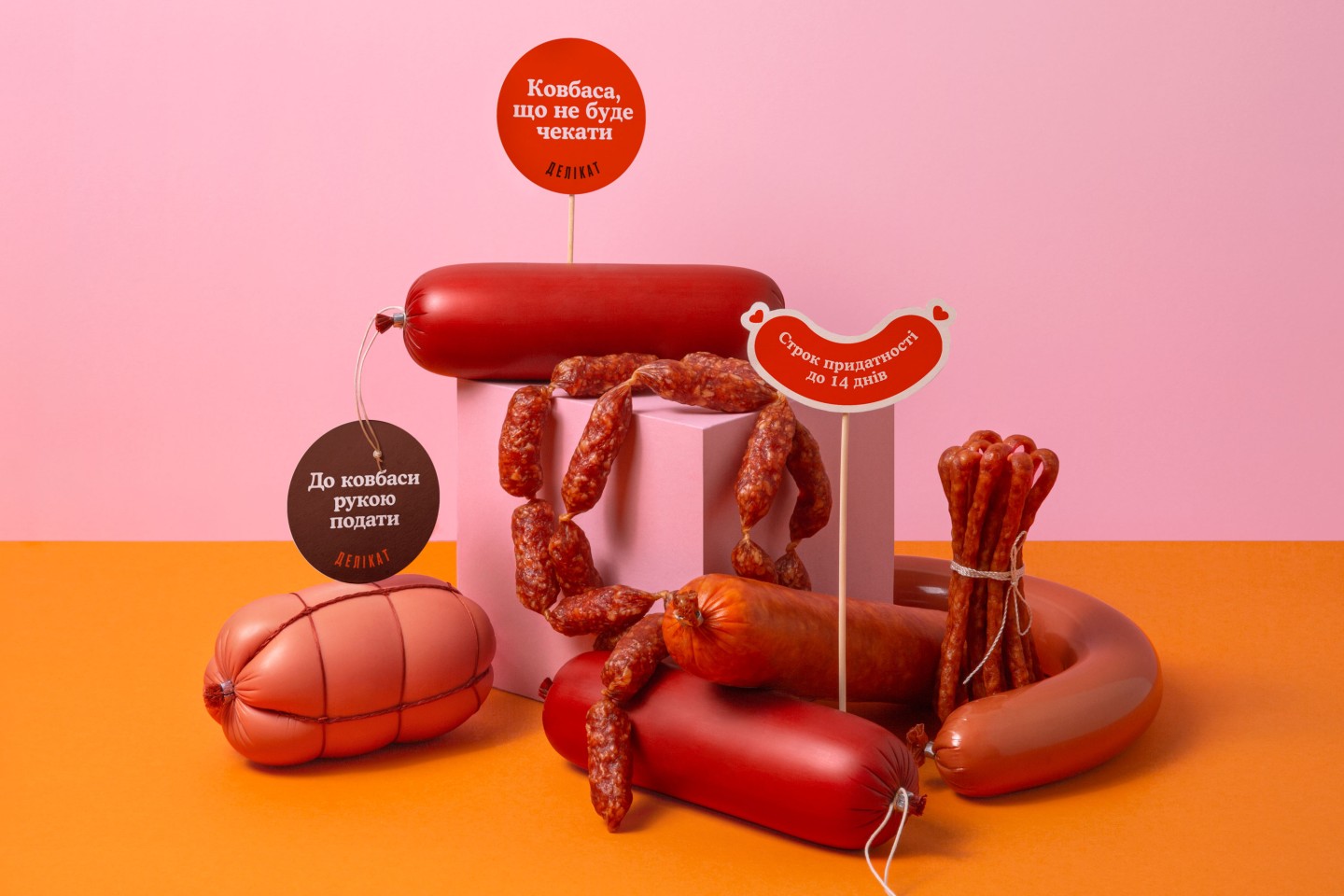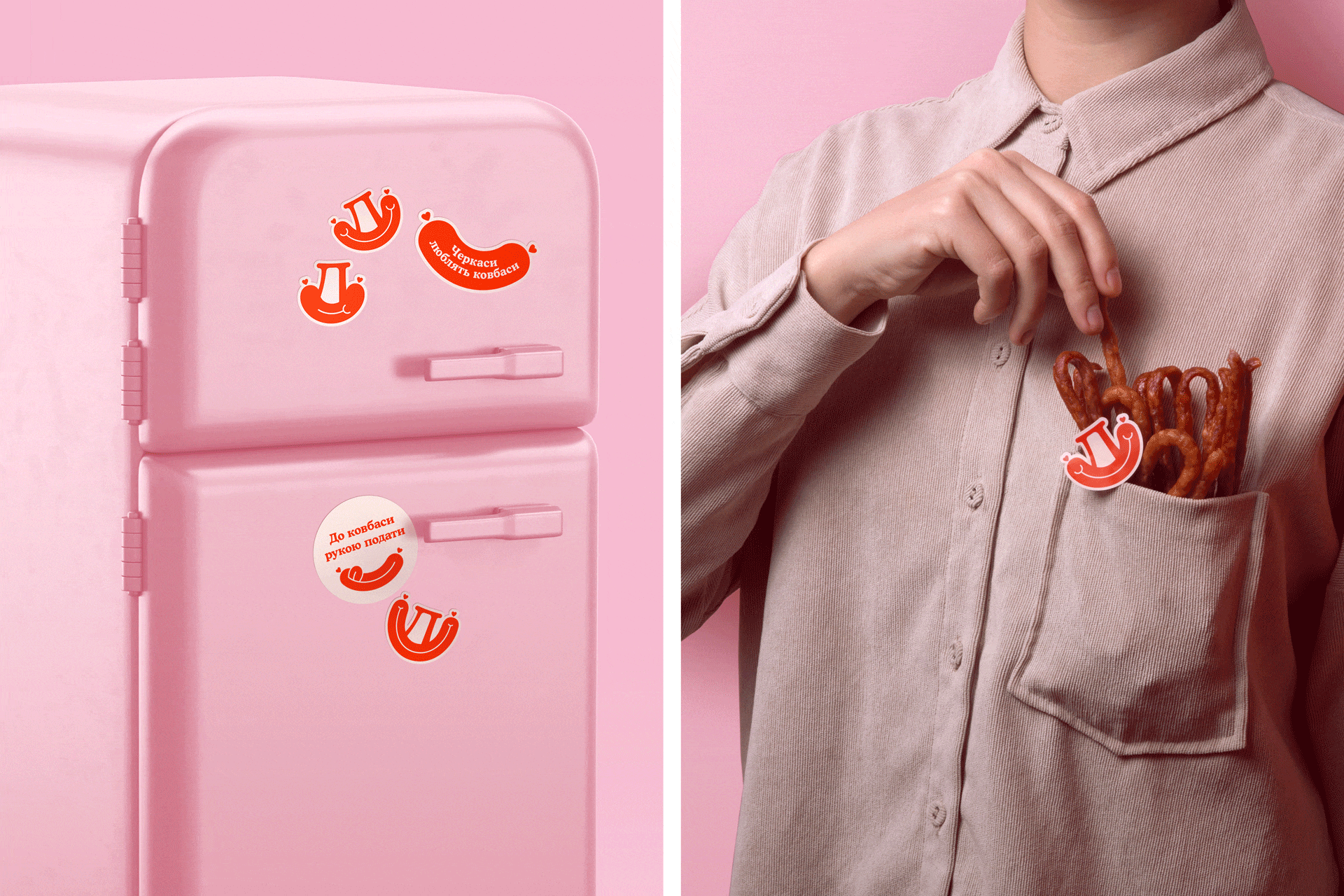 Credits
Management: Alexander Solonko
Creative director: Gleb Petrov
Strategy: Artur Redzynets
Copywriters: Roman Pyskun, Anton Solonko
Design-director: Vik Vatamaniuk
Art-director: Veronika Syniavska
Designers: Olesia Bahrii, Alexandra Romanenko
Motion-designer: Egor Prijma