Vira
Rebranding of motor oil manufacturer: strategy, label design, identity
Vira is a brand from Poltava, which produces lubricants for cars. High level specialists, imported ingredients, powerful production base — all this allowed to create a good, and at the same time inexpensive product.
But it happens so that Ukrainians perceive products from other countries as if they were delicacies. "Prodotto in Italia" evokes much more warm feelings than "Made in Brovary". It turned out to be a non-trivial task to convince our drivers that the Ukrainian brand can be equal to the European one.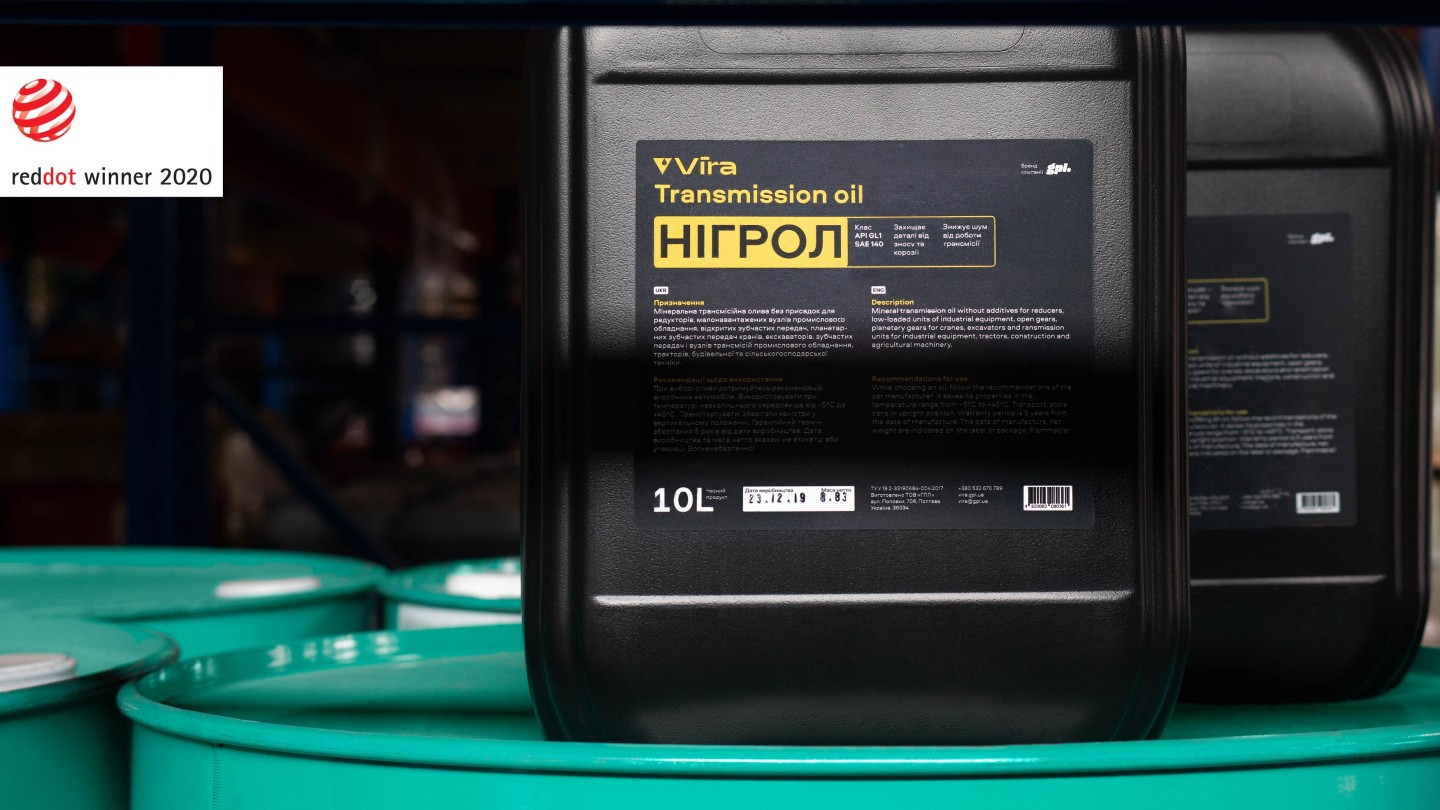 The strategy of the brand was "Honest Product". Buying Vira products means to be sure that you get exactly what you pay for — a quality product at an affordable price. You go to a car care shop and don't even ask about expiry dates or cheap substitutes, but just pick up a familiar can. Because you know it's good.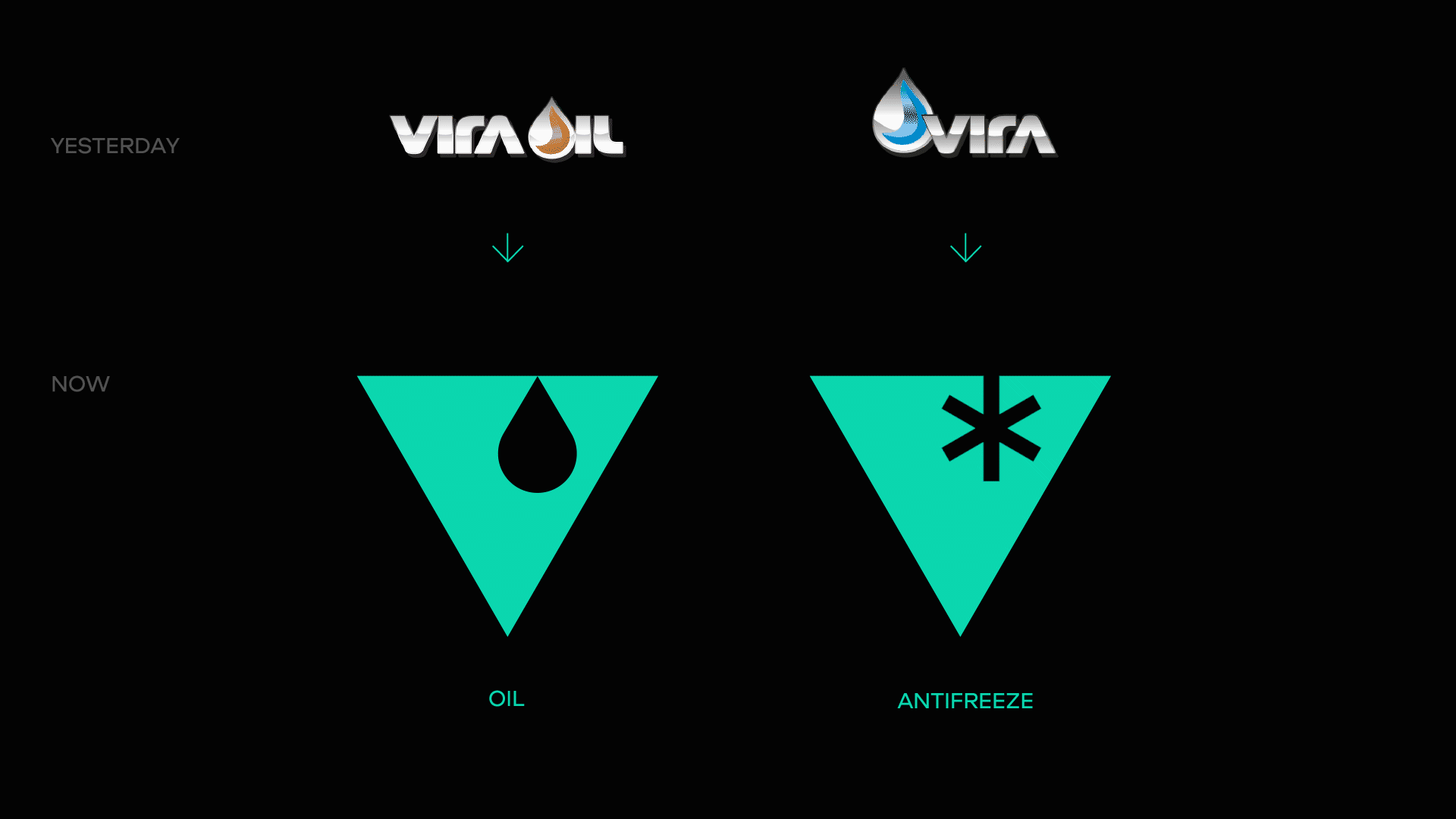 The quality of the oil, as we found out, is not achieved through some exclusive technology. When asked if there are any secret ingredients in the product, the customer said, "No, it's just the way it should be." This simple and clear wording has become the main message of the brand. The sense of "just the way it should be" is familiar to everyone. It arises every time you put on your favorite sneakers for a walk. Or when your grandmother puts on a plate of branded borscht. It's the confidence that life goes according to plan. Confidence evolving into trust.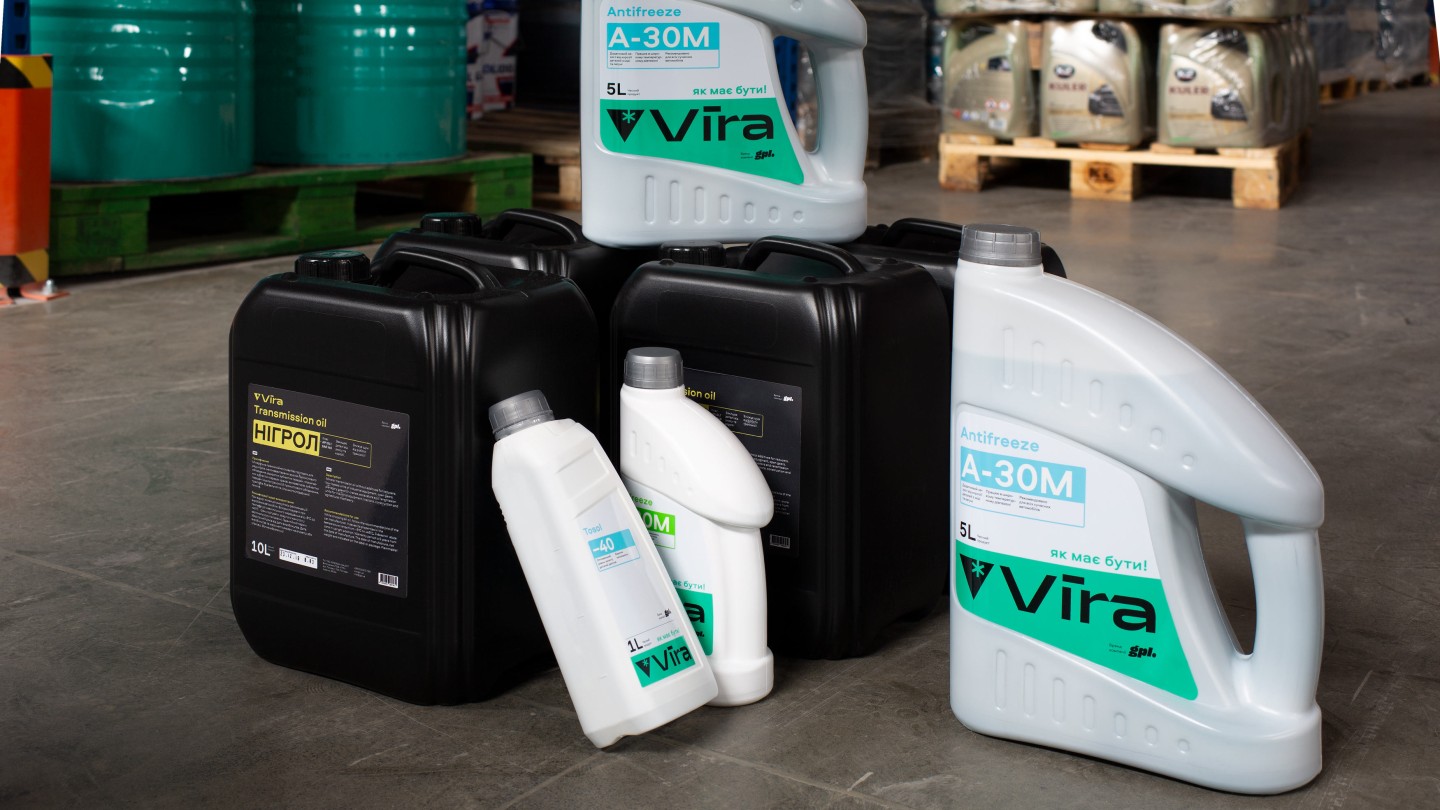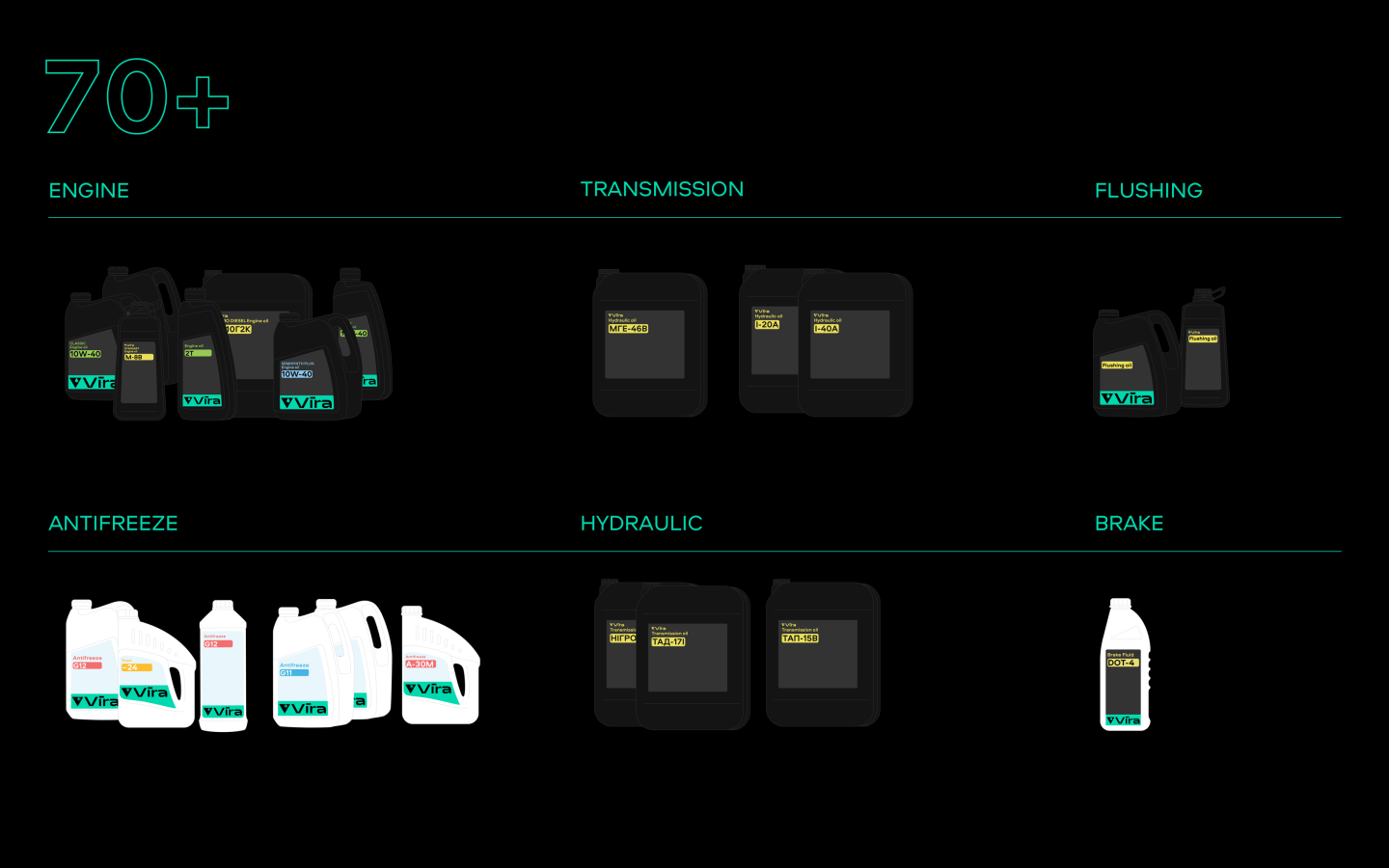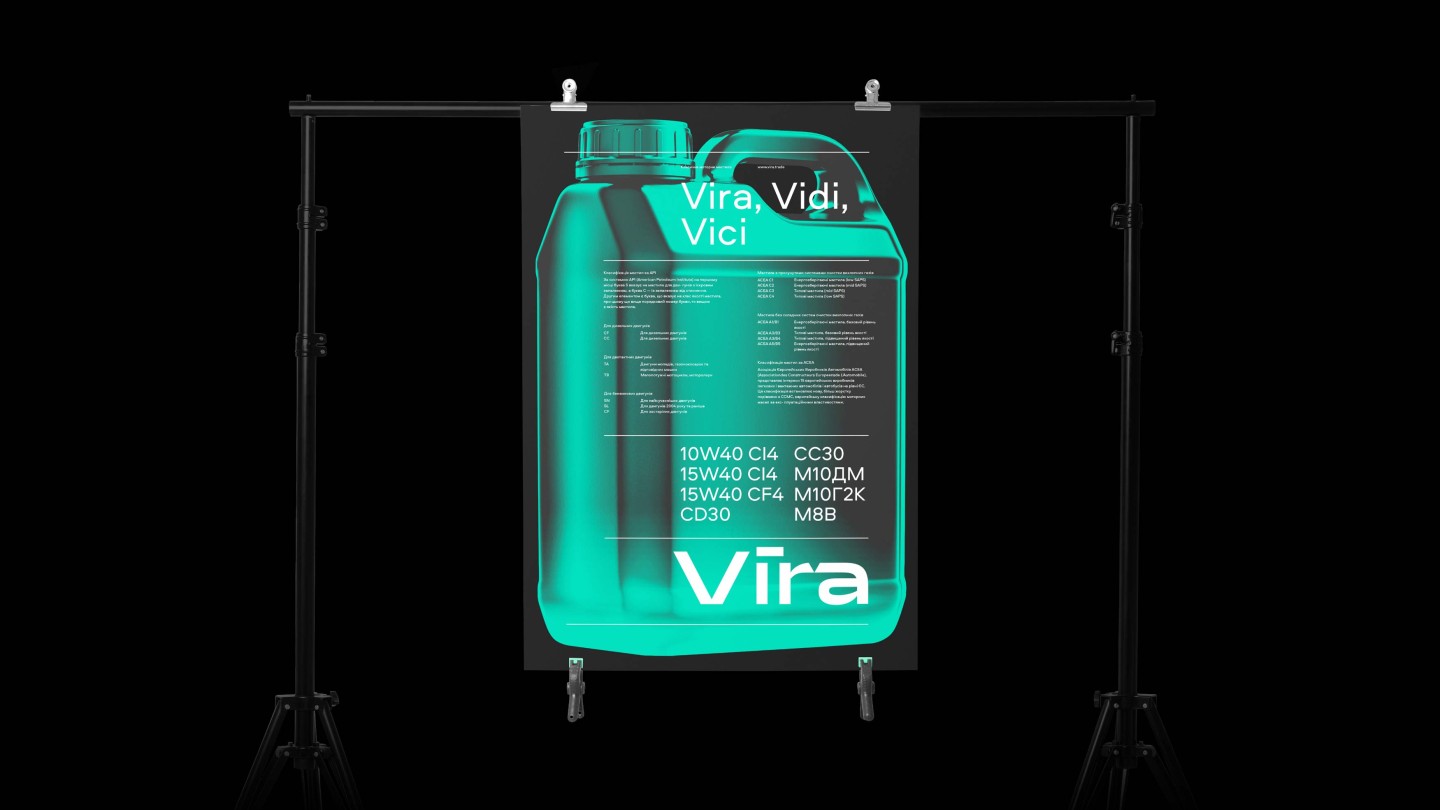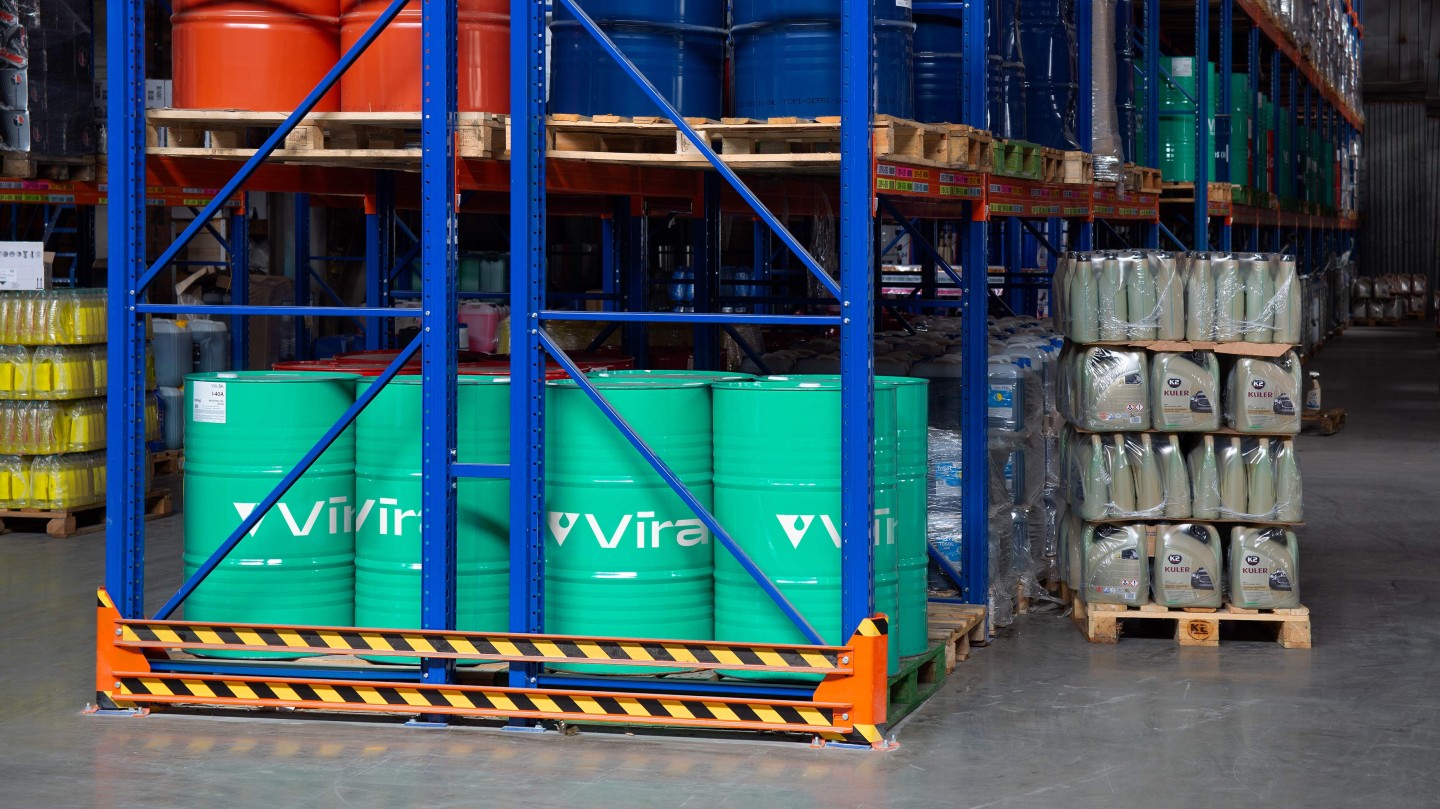 We have created a simple and functional identity system, that will be understandable to anyone, and which will be easily adapted to a wide range of products.
we decided to retain the energetic mint color from the previous life of Vira, that made it possible to differentiate the brand from the competition.
The brand has two main directions — Vira Oil lubricants and Vira Cool liquids. We shortened the name to a laconic Vira, and the production areas were separated by signs: a drop for oil and a snowflake for antifreeze. Overall, Vira produces more than 70 products. We have created a new label for each product, adapting it to the shape of the packaging.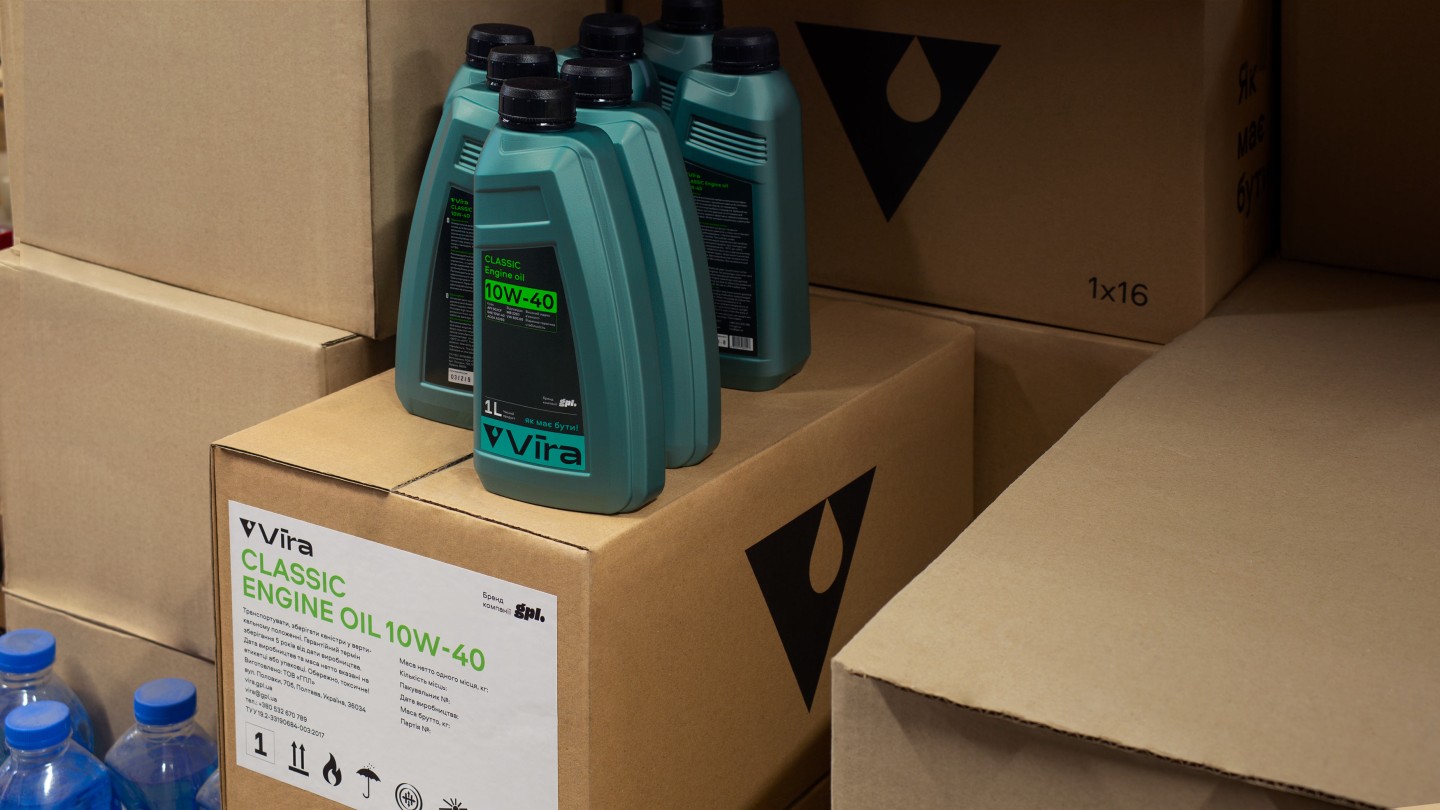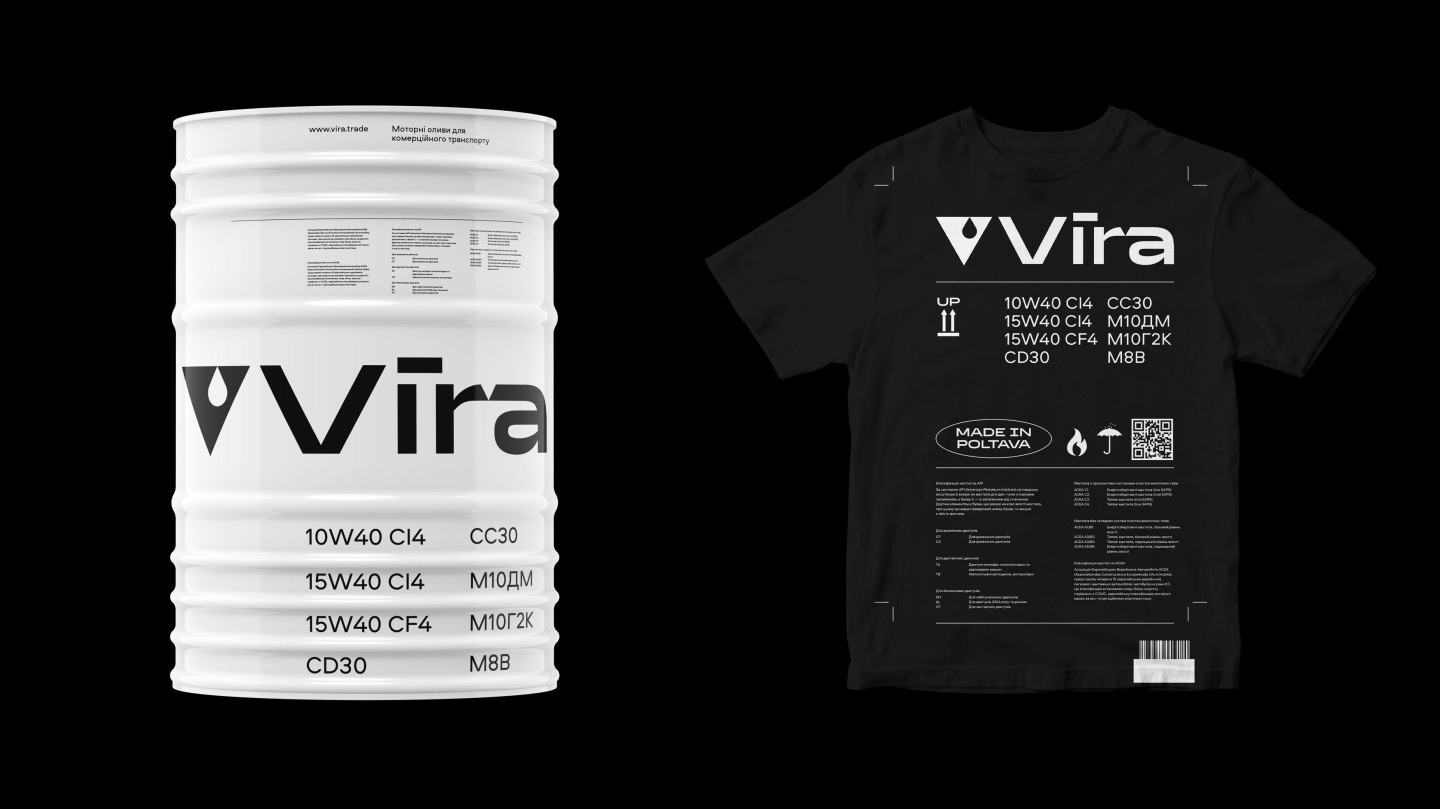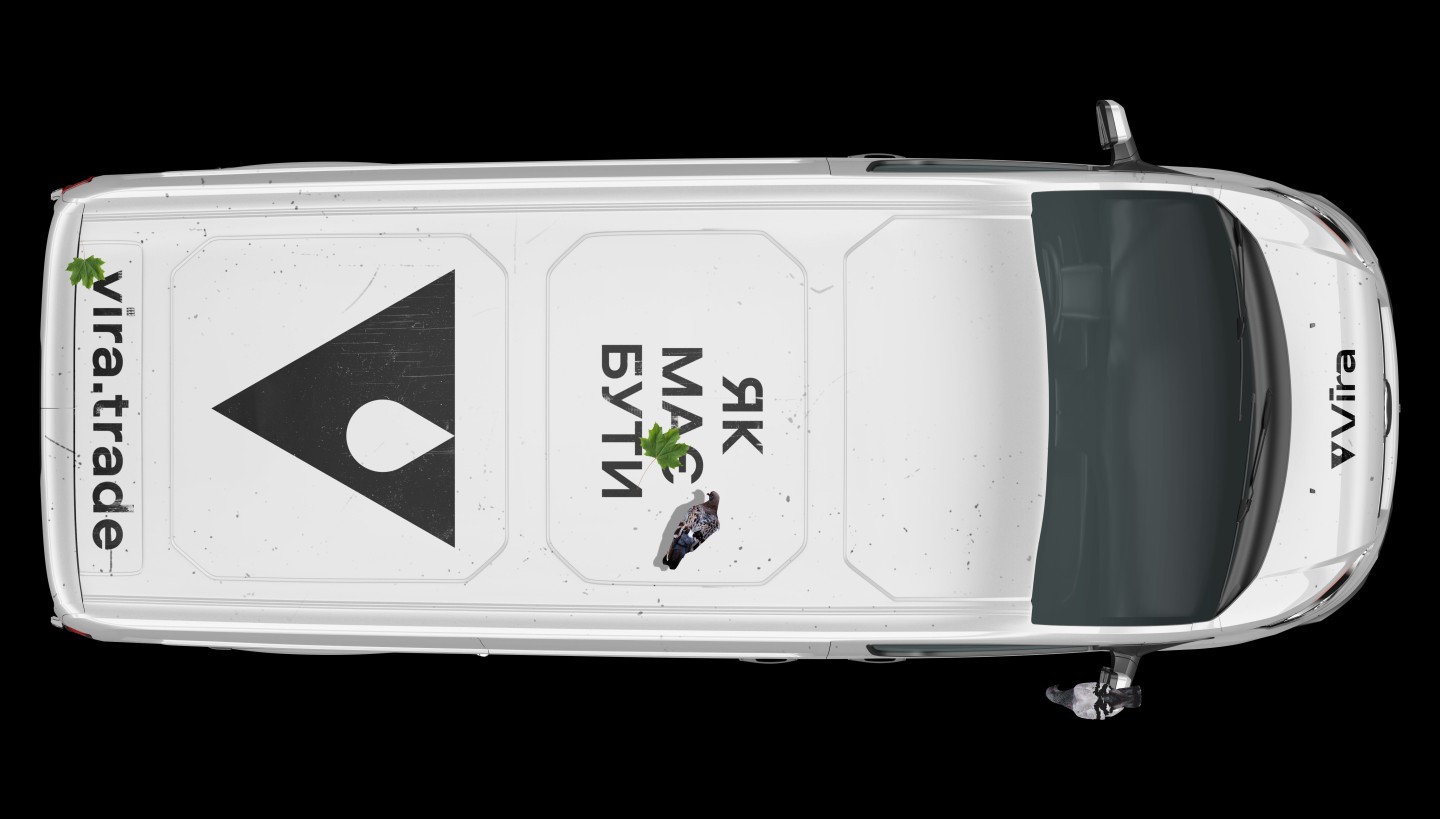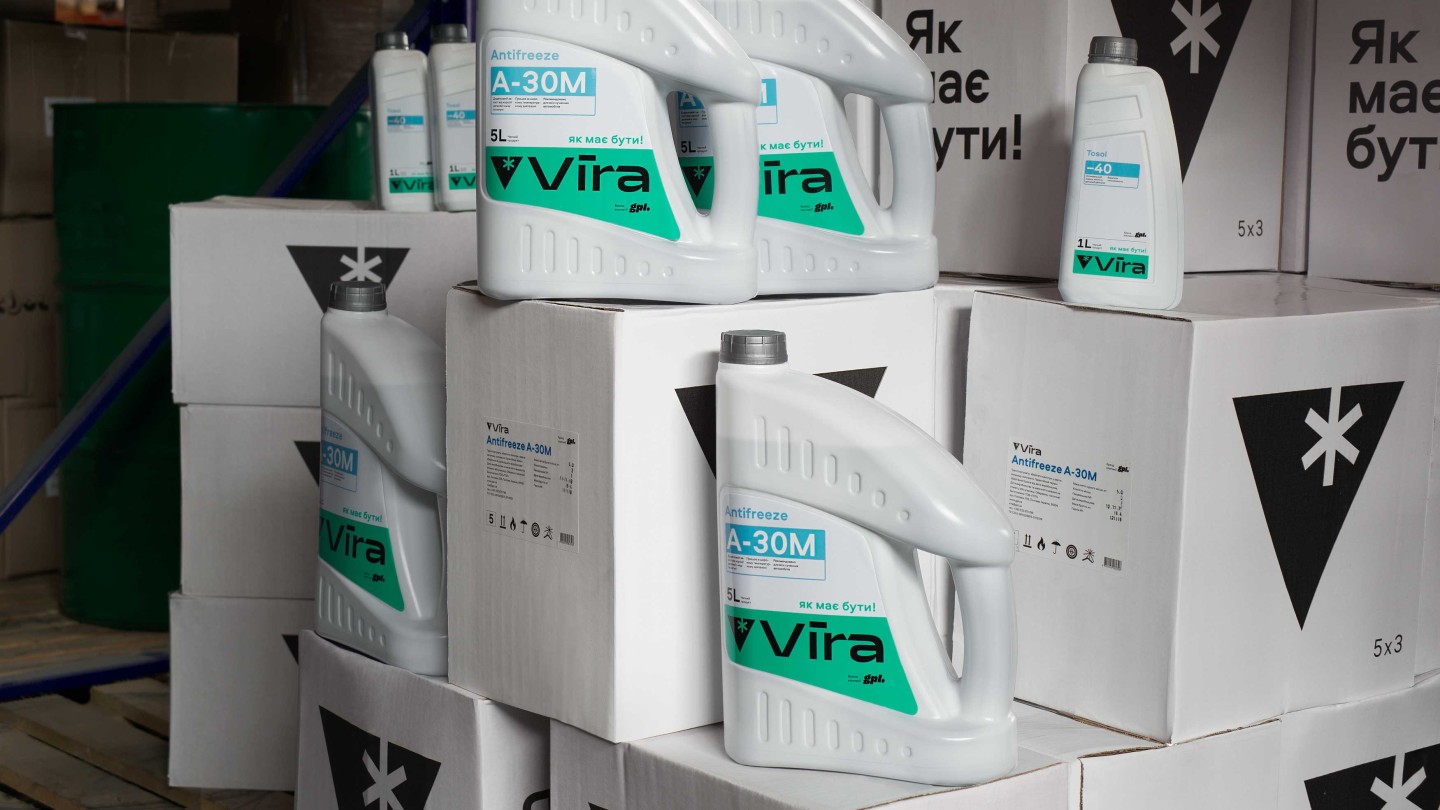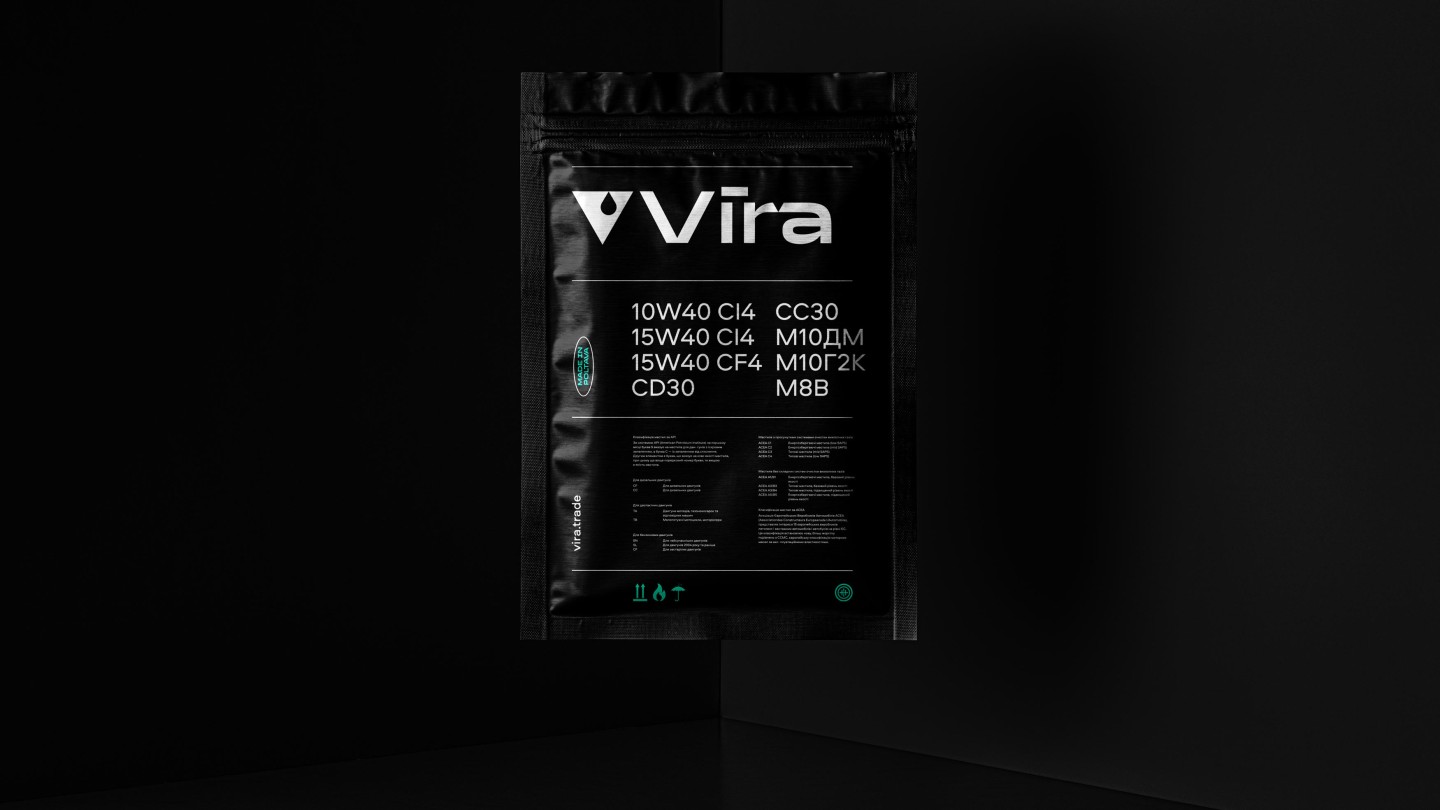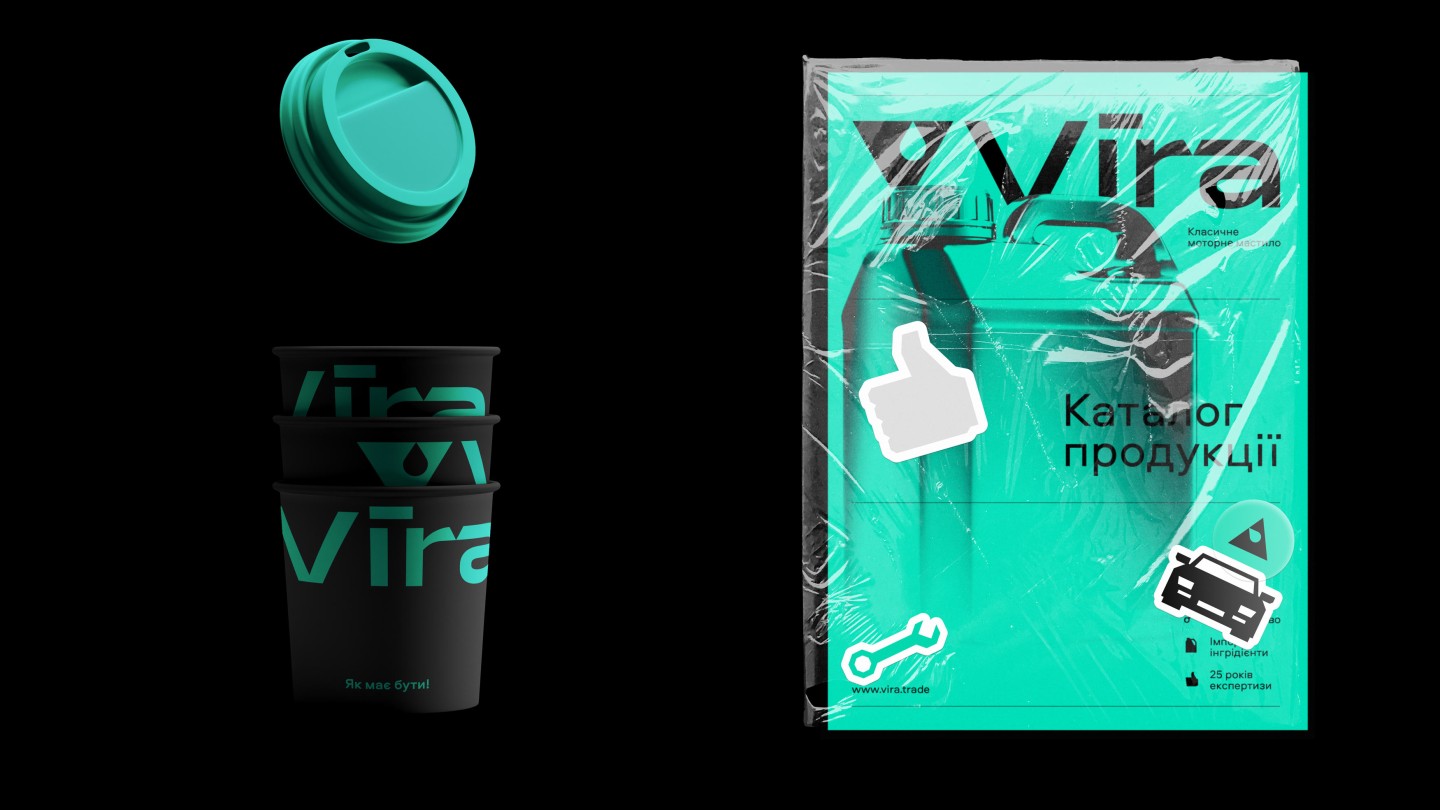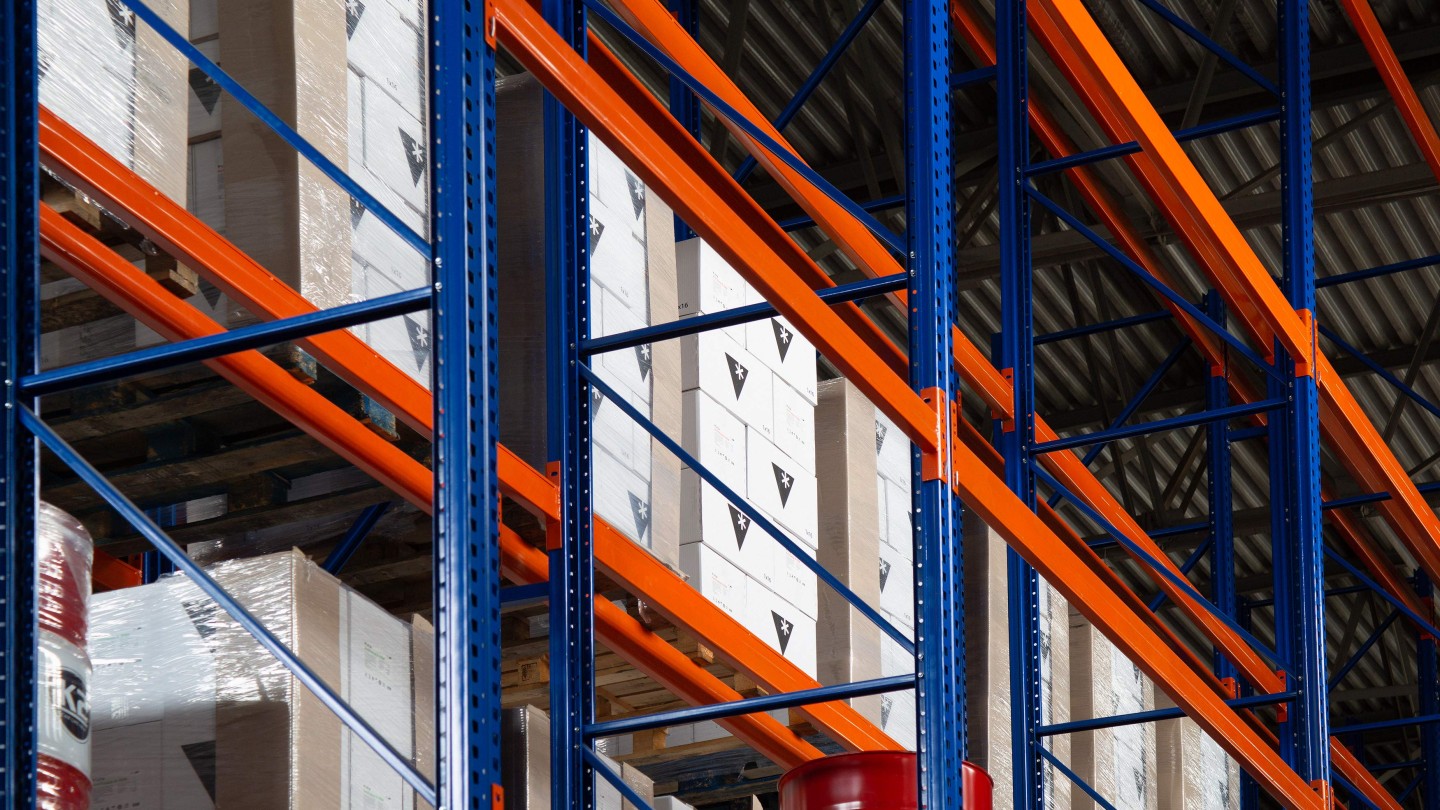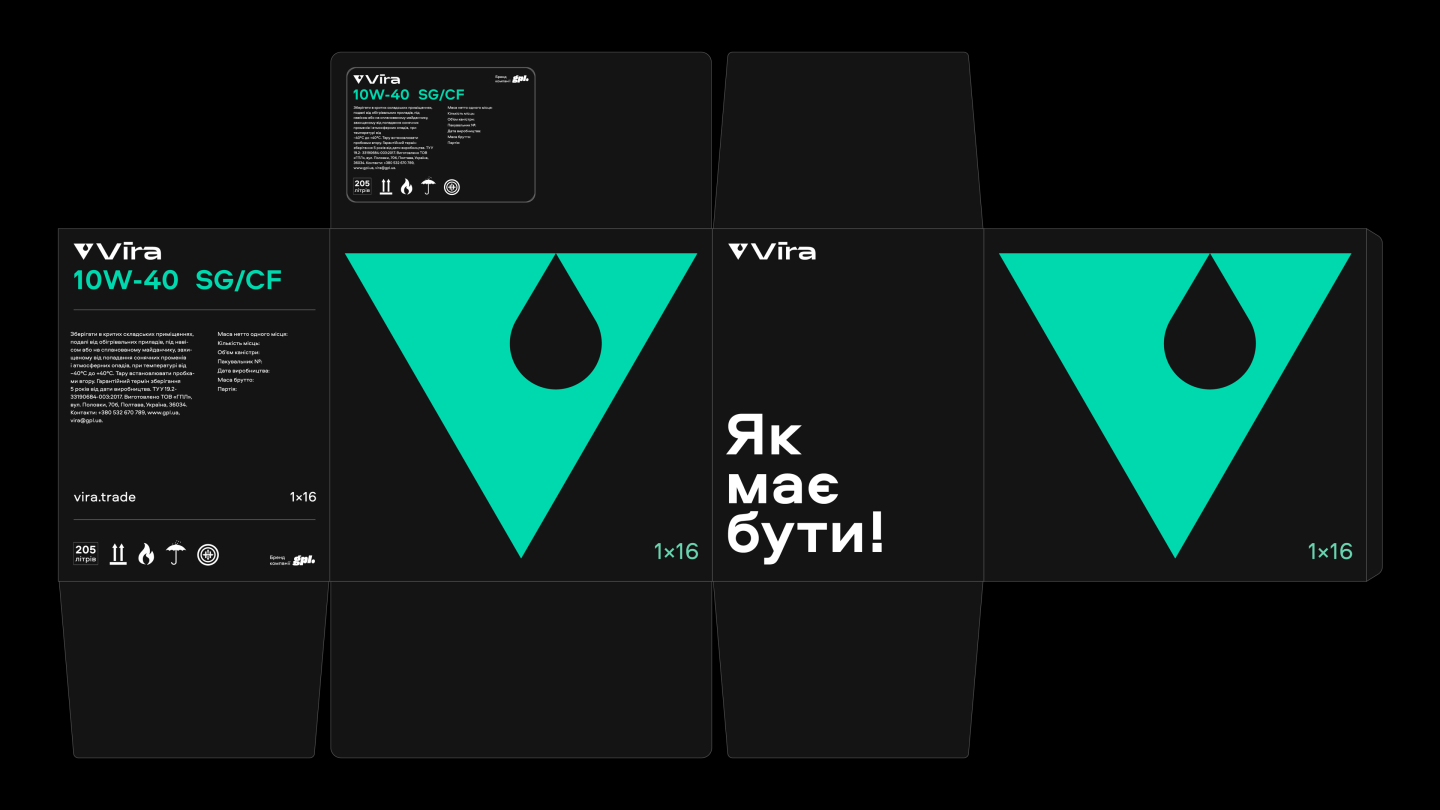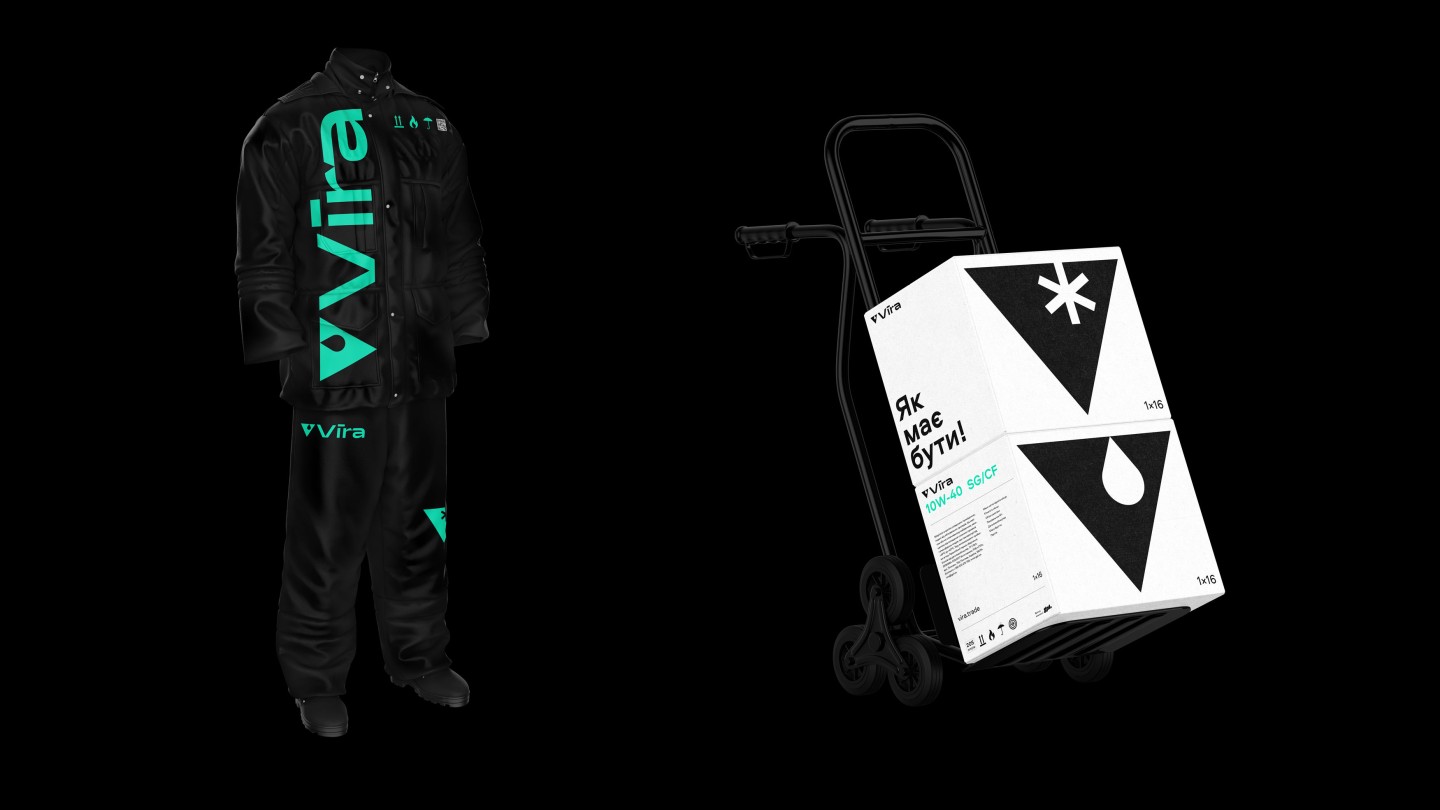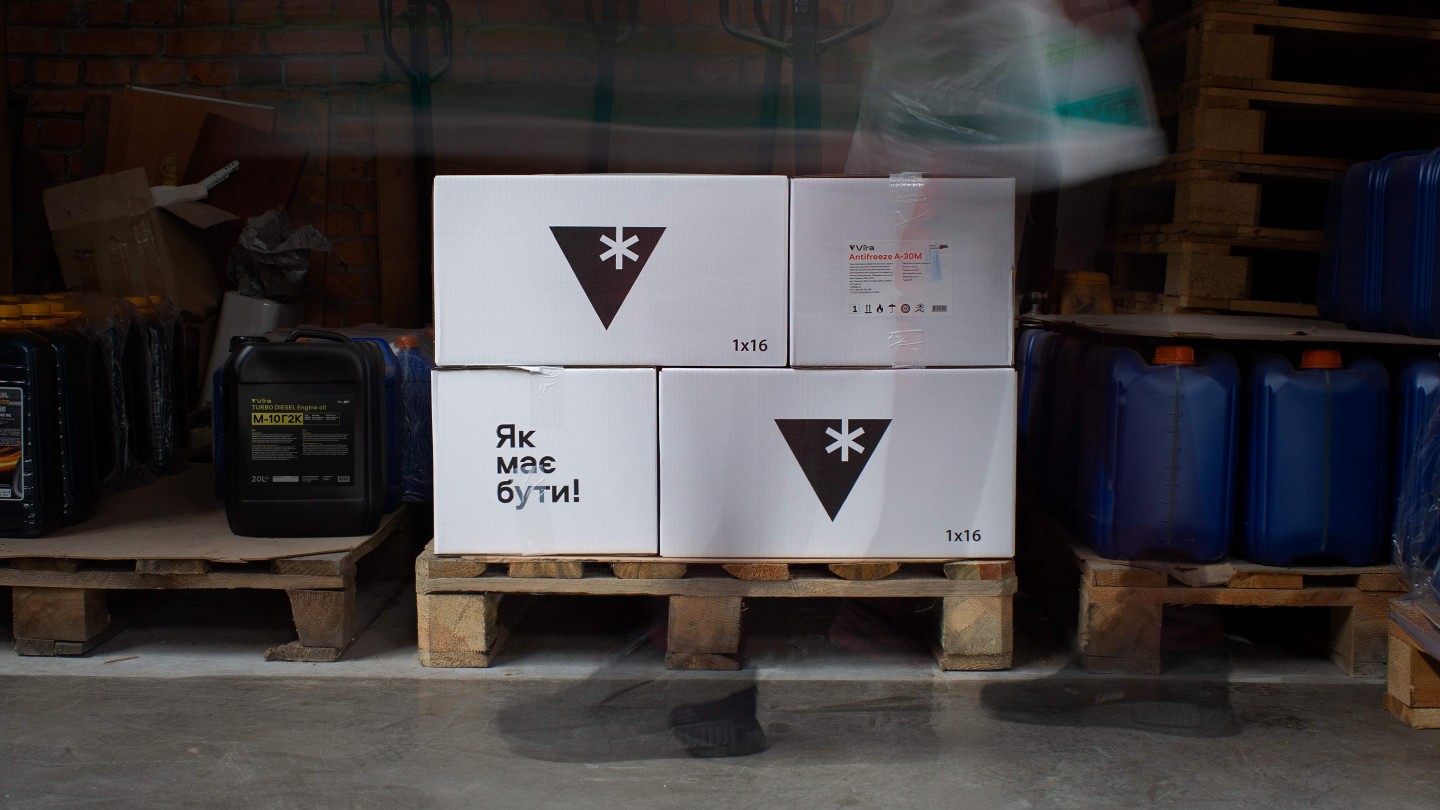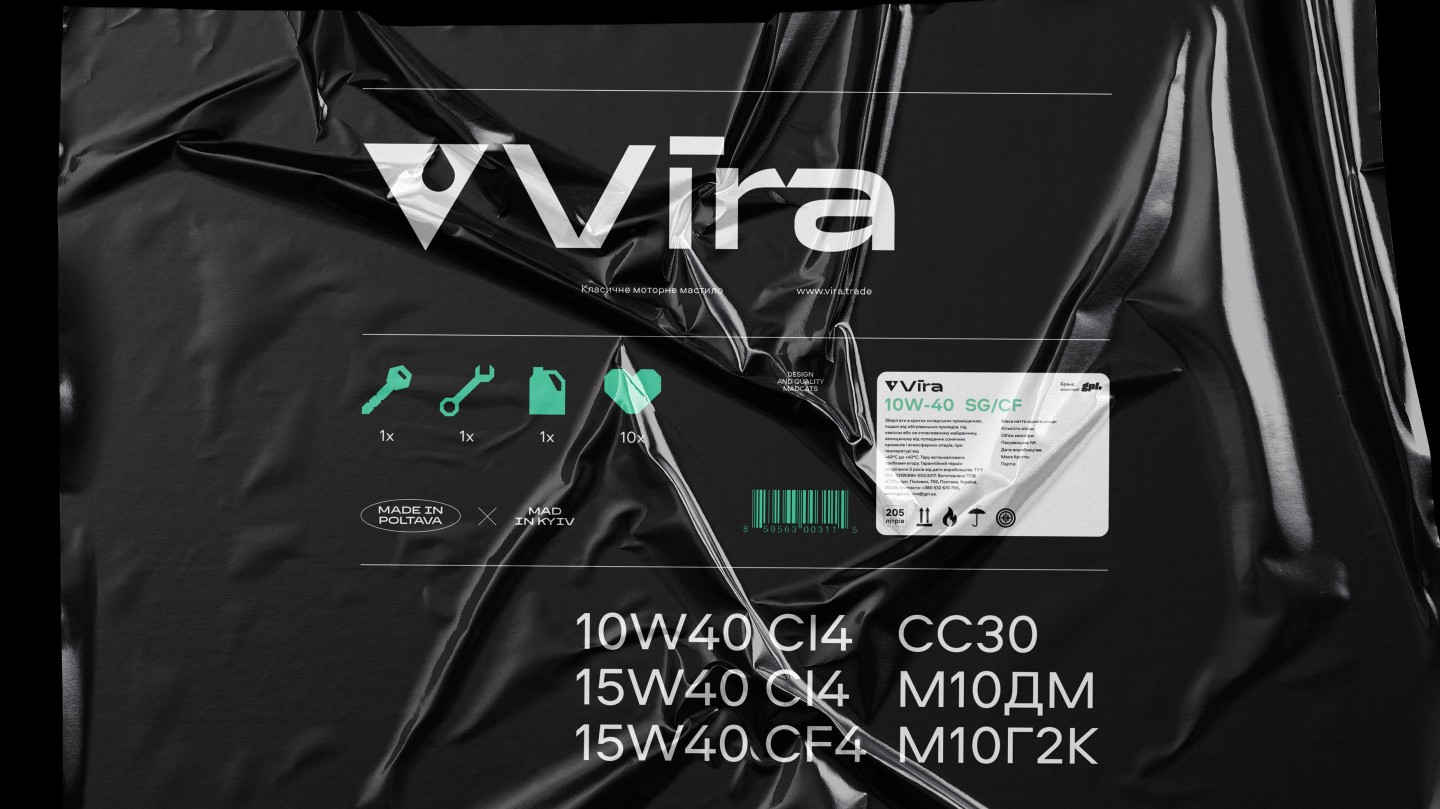 In its communication, the brand conveys the driver's feeling of "I am THE master" when I took the Vira canister. Because one not overpay, but won — took imported quality at a domestic price.
Facebook bacame an image developing communication channel – a place where Ukrainian drivers read news and communicate with each other. On its page, the brand has a strong true driver oriented humor, shares advice and, by chance, tells about the benefits of its products.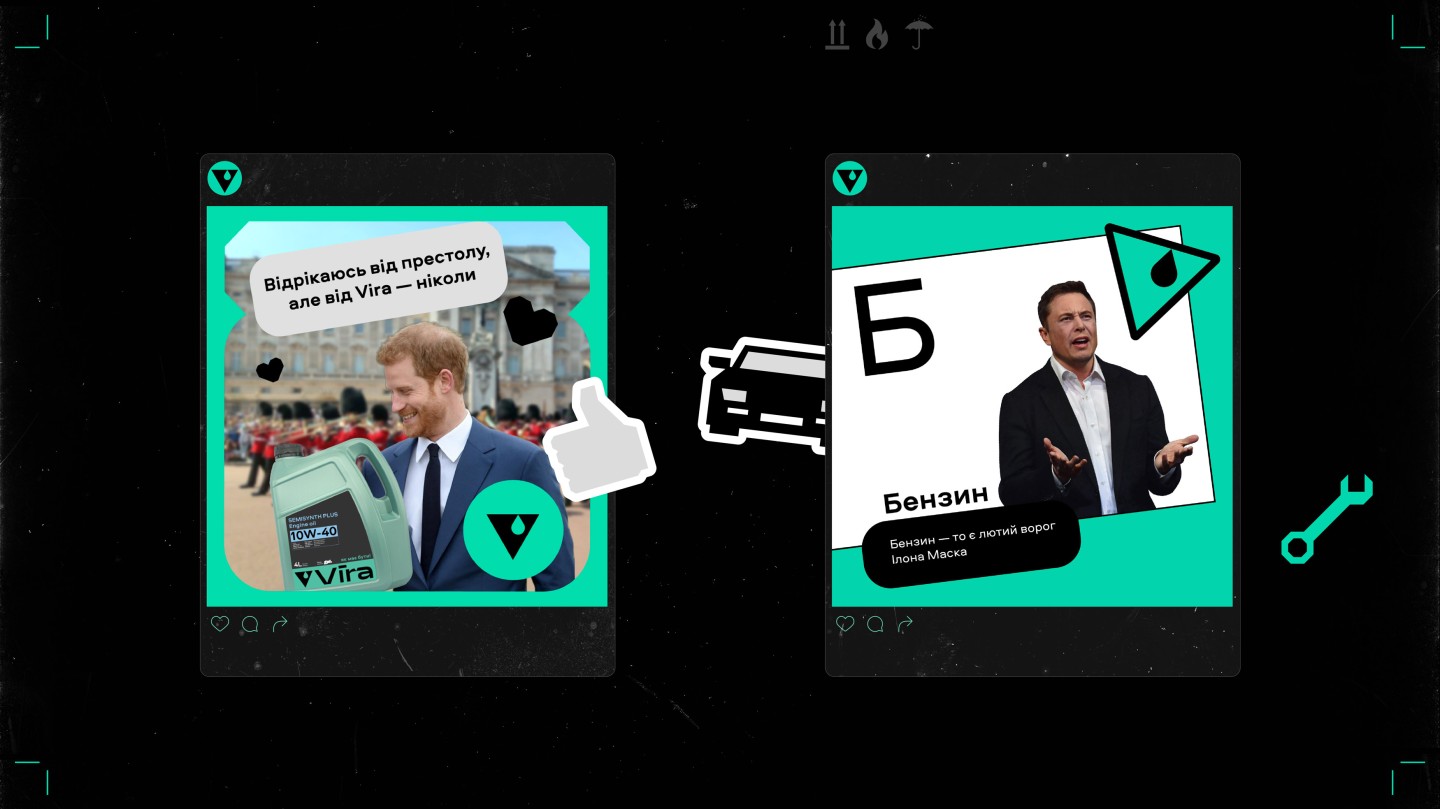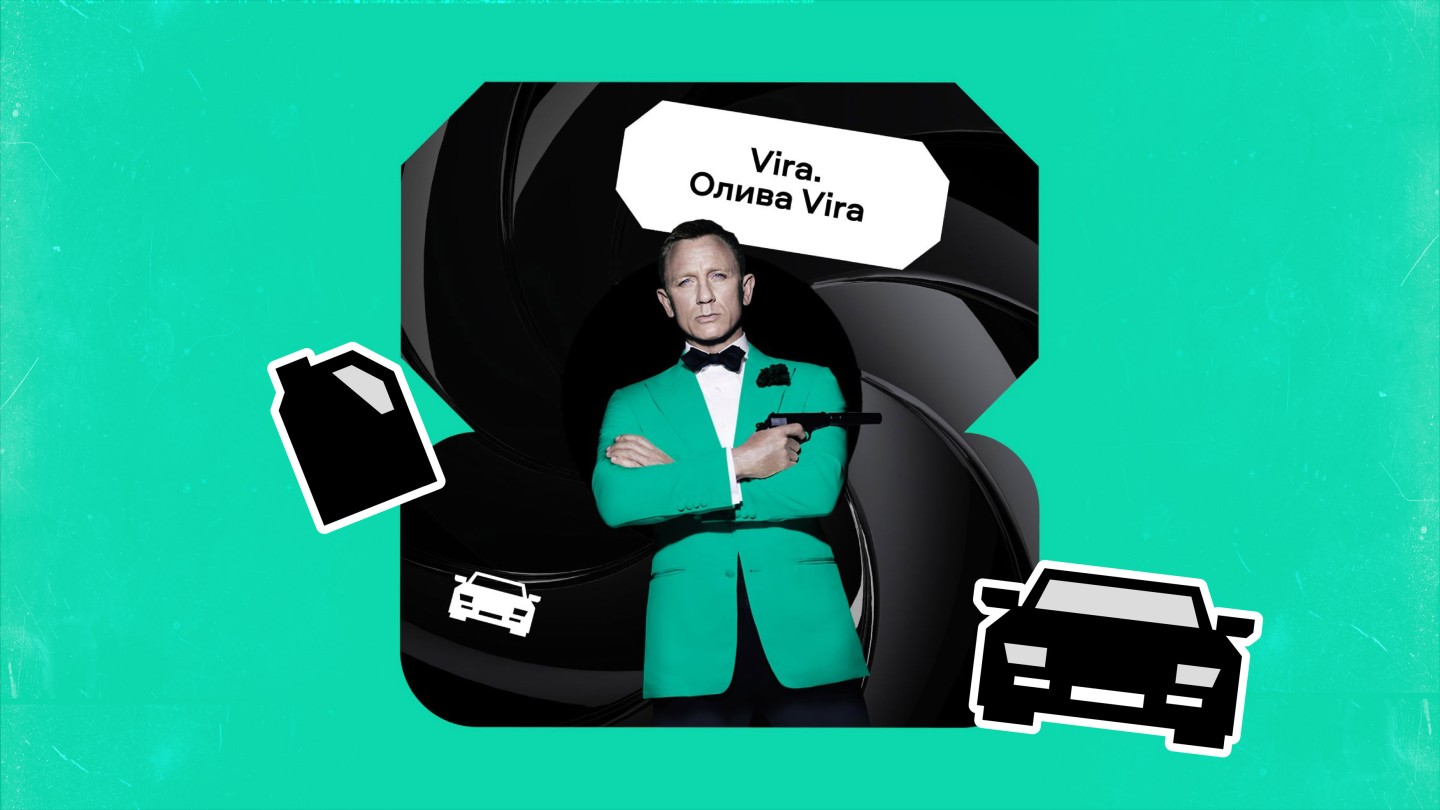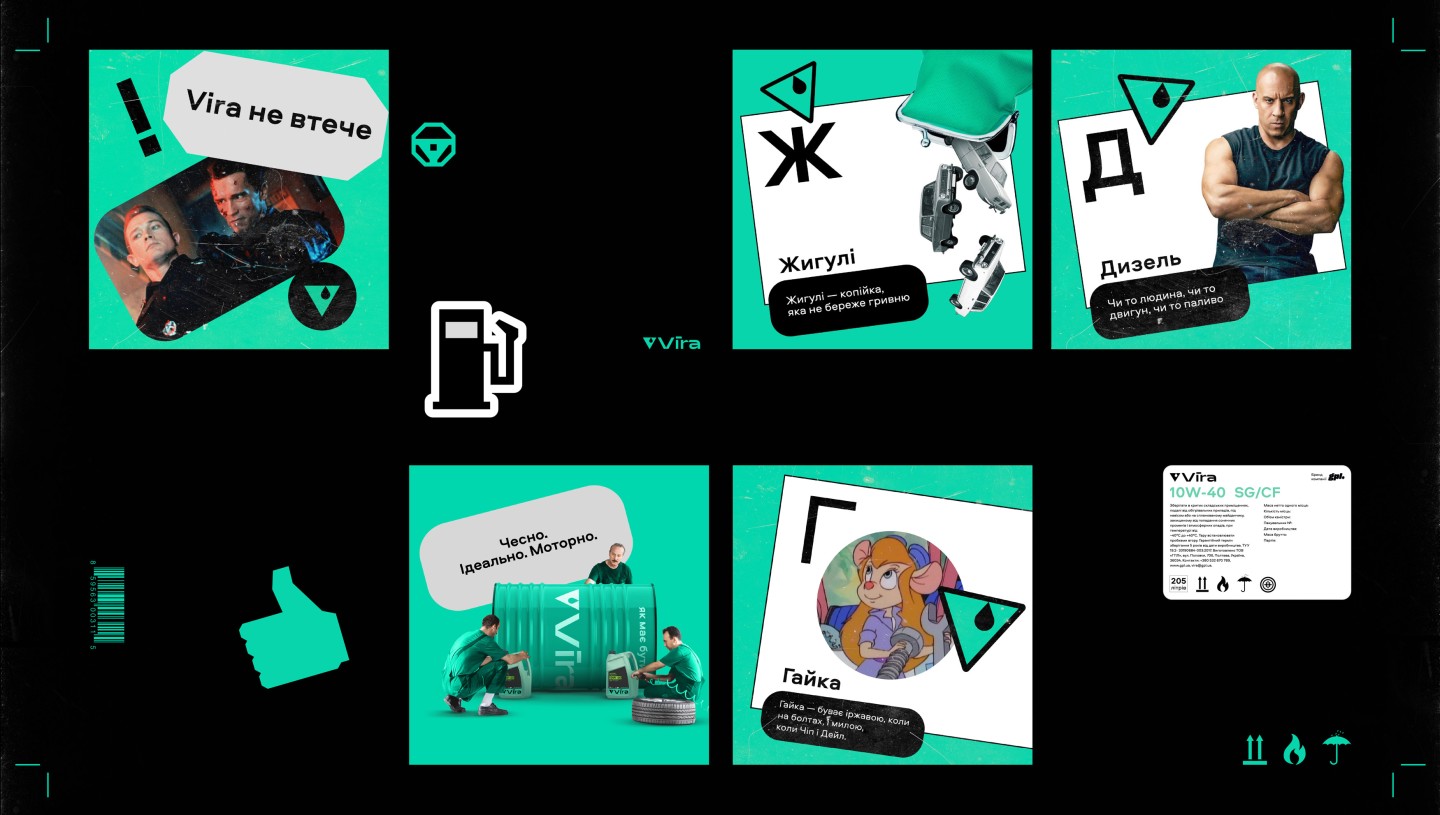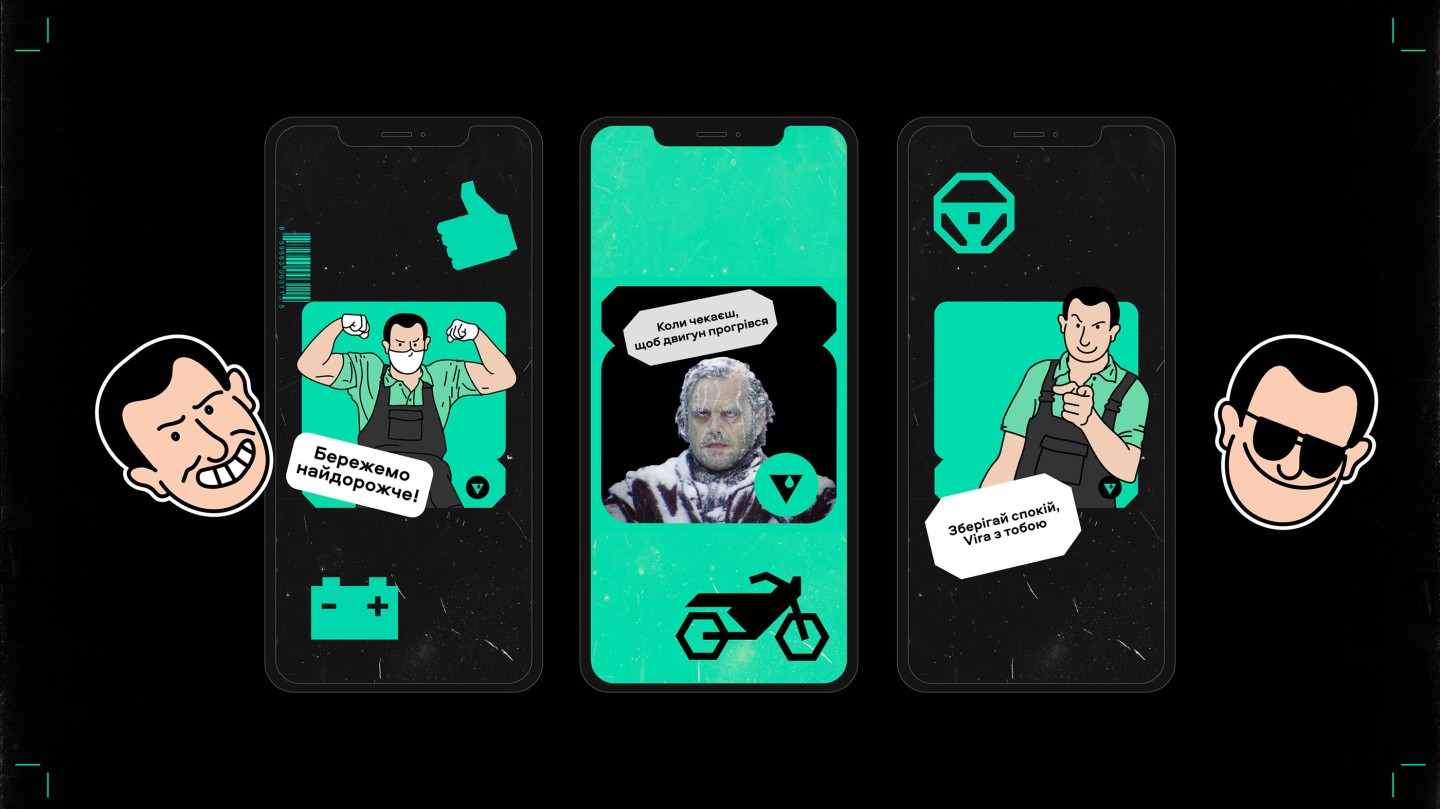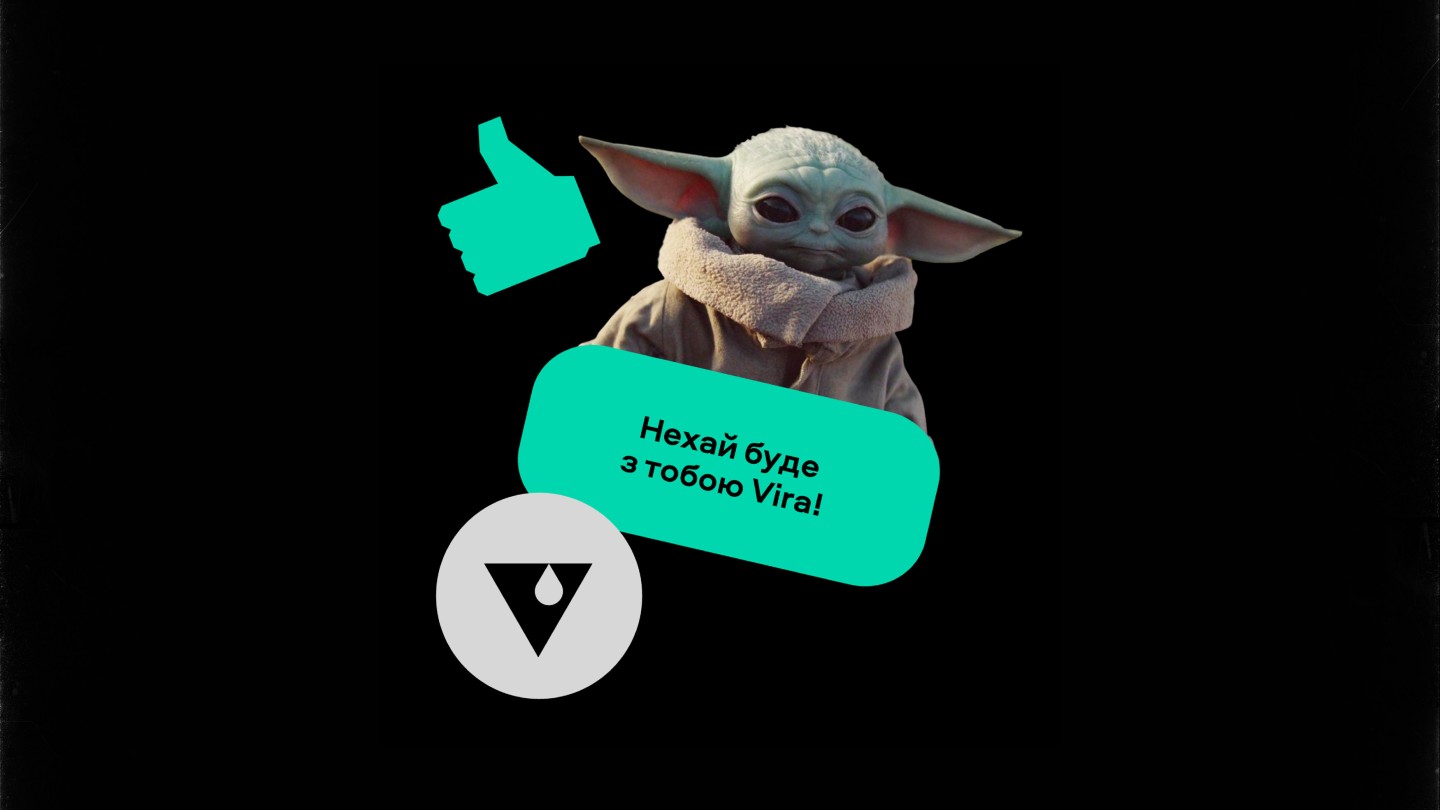 Thank you for participating in the project Stanislav Gulak, Vladislav Gulak and Tatyana Gerasimenko
Credits
Management: Alexandr Solonko
Strategy: Gleb Petrov, Artur Redzynets
Copywriting: Anton Solonko, Roman Pyskun
SMM-мanagement: Maya Beryashvyly
Design direction: Vik Vatamaniuk
Design: Yulia Didchenko, Maria Bidochko, Veronika Syniavska
Motion design: Egor Prijma