Vira oil
Advertising campaign "Oil as it should be": advertising, creative
BRAND
Vira is an engine oil brand from Poltava. A simple and reliable product that will never let you down — something like good old duct tape.
Vira is not about secret technologies, nano-robots, or Formula 1. It's about quality ingredients, decent production, and being honest with the customer.
Usually, advertisements for machine oil are associated with expensive sport cars, long-legged model girls and close-ups of engines. And this is not the Vira way.
From the very beginning, we wanted to make a simple story, which will resonate with the drivers of Lanos, Megans and old, but so dear to the heart, Golfs.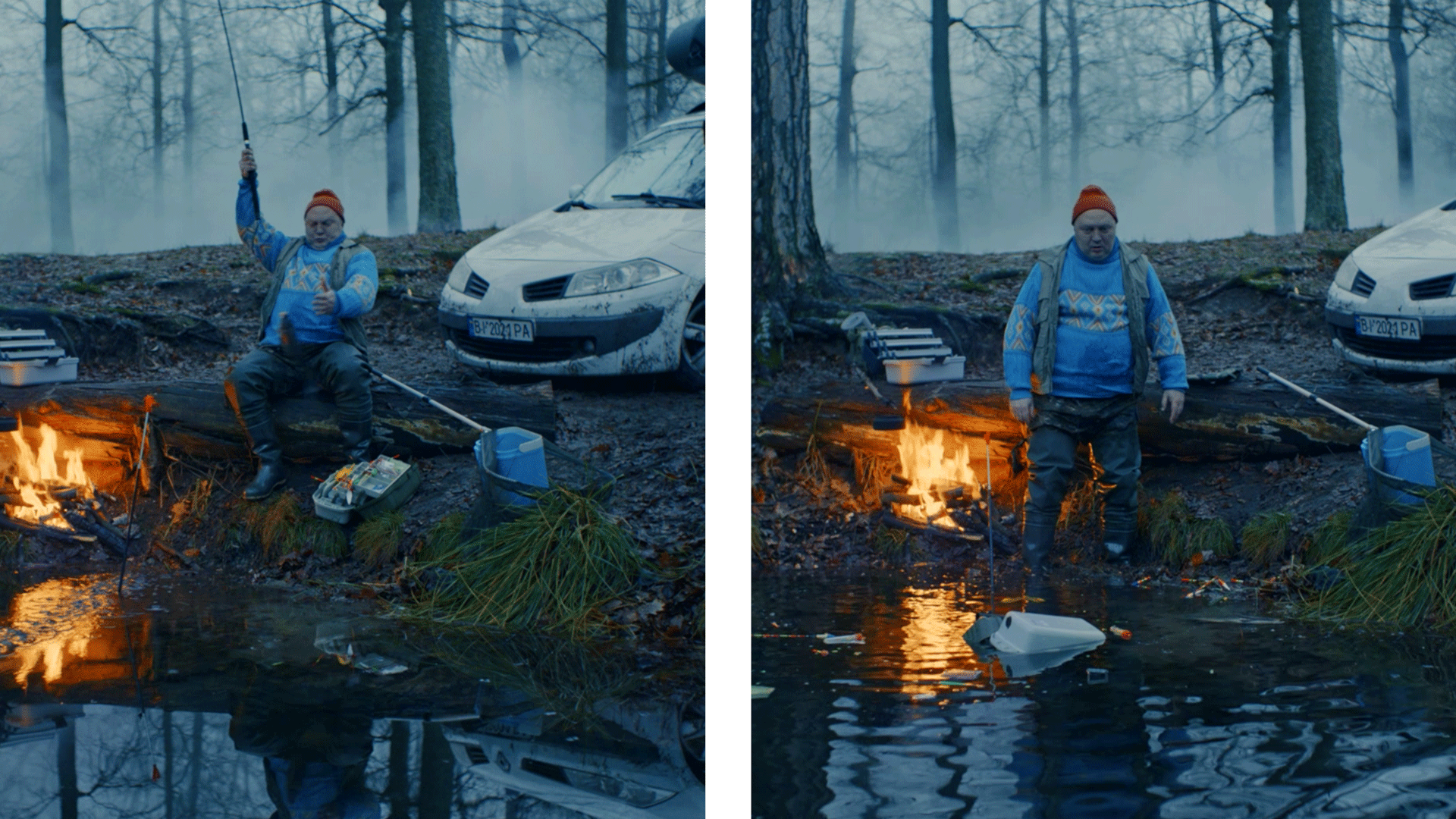 THE IDEA
What drivers have in common is their attitude to their cars. The car for them is not just a way to get from point A to point B. Drivers tend to personalize their vehicle:
Give it a character.
Talk to it.
Call it (depending on the context) either Baby Bird or Vacuum Cleaner.
We turned this feature to maximum and made the car a real character of the video. The unlucky driver pours bad car oil in the car, and the car, angry, takes revenge on the driver, like cats do, wetting the owner's slippers.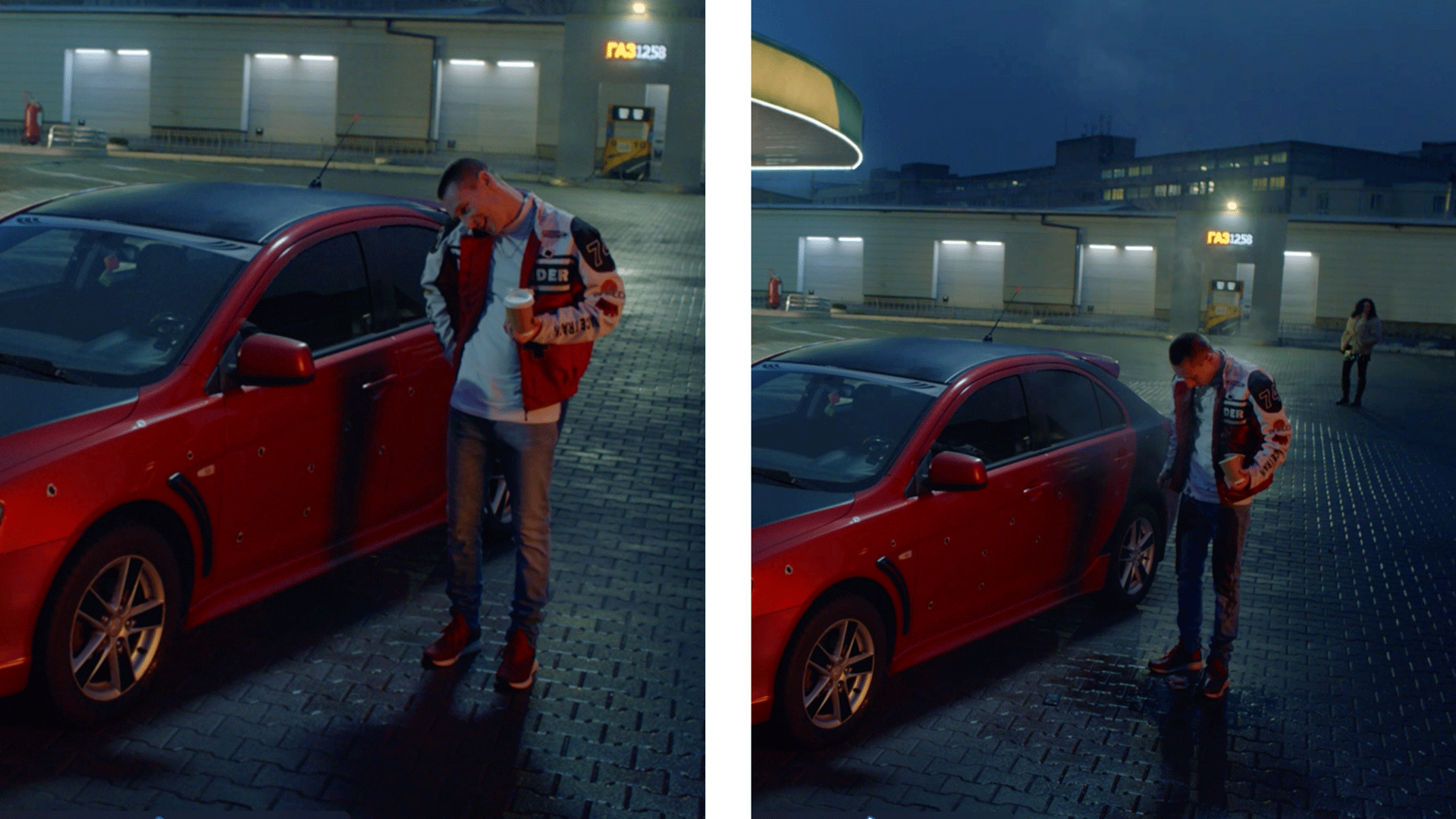 RESULT
We were aware that the tagline "Don't get your beast mad — pour Vira olive, lad" will be an ear-opener for the residents of 5 streets of Kyiv with iPhones and tattoos. But we were sure that it would appeal to Vira's client — the real man from a small town.
Despite the global pandemic and lockdown, the result of Vira branding speaks for itself. The new brand, package design and advertising yield results: April 2021 Vira sold four times more than in April 2020.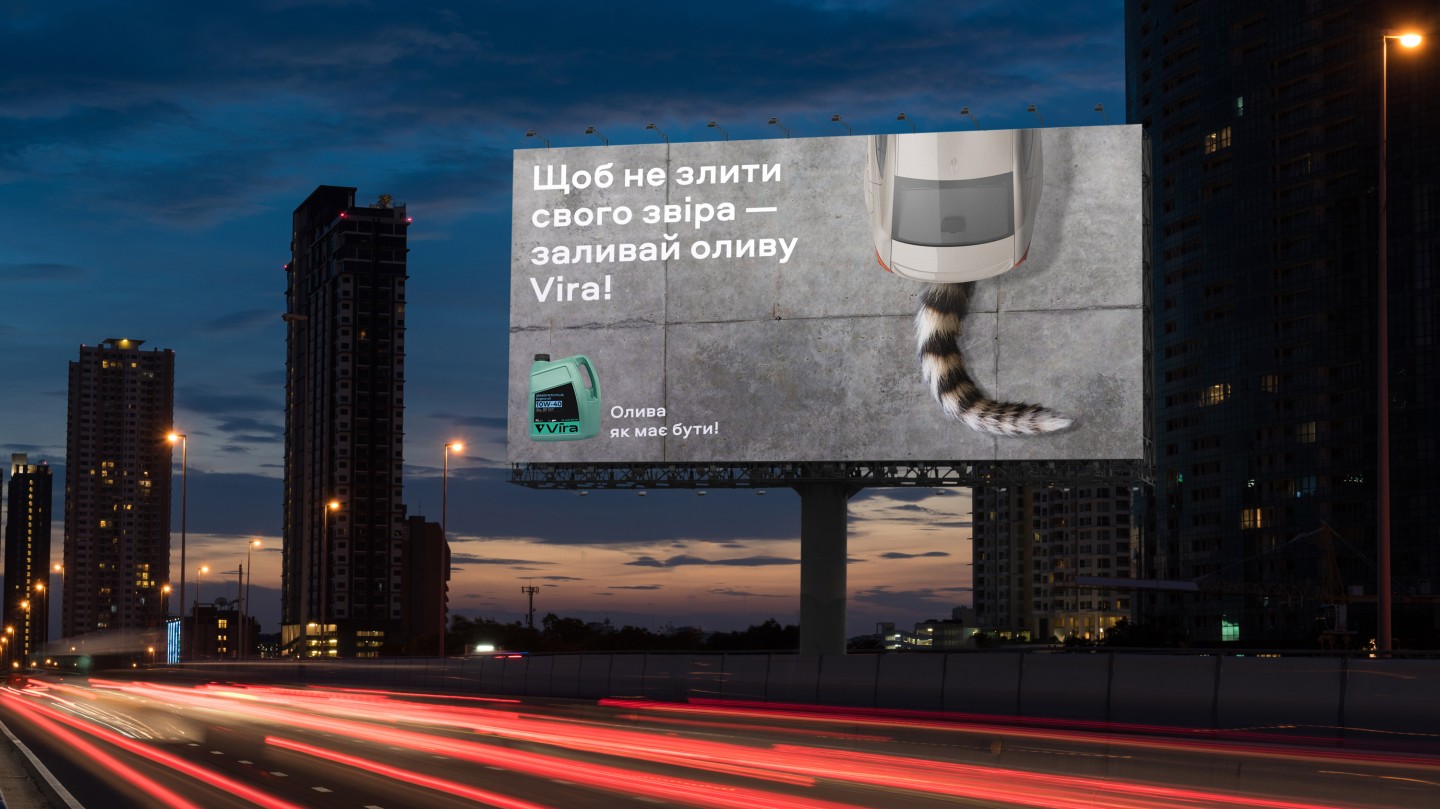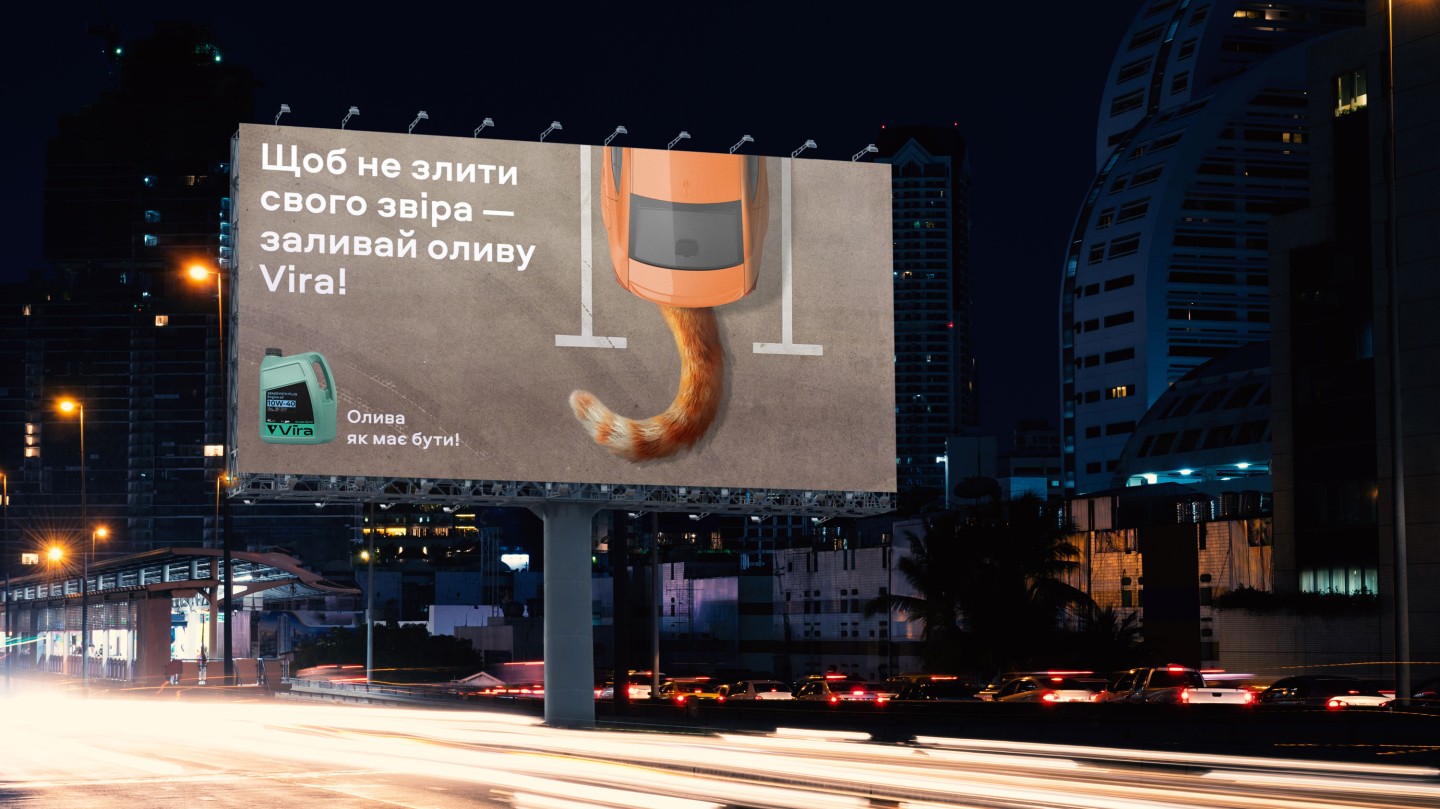 Credits
CD: Gleb Petrov
Strategists: Alexander Solonko, Artur Redzynets
Copywriters: Roman Pyskun, Anton Solonko
Designer: Olesia Bahrii

Production: No Stars
Director: Sergey Shevtsov
DOP: Dmitry Nedria
1AD: Julia Pavliuk
Executive Producer: Ivan Krutous
Line Producer: Daria Volgina
Producer Assistant: Valeria Gavrylova
Art Dep: Max Nimenko
Stylist: Stas Ralko
Production Manager: Anton Vakulenko
Casting Director: Ksenia Desera
Casting Manager: Lubomir Dezera
Location: TopLocation
Editor: Oleksandr Legostaev
Composer: Yaroslav Globin
Sound design: Oleksandr Pustarnakov
Post Production: M1X
Thank you for participating in the project Stanislav Gulak, Vladislav Gulak and Tatyana Gerasimenko